Briton 1438 Push Pad Emergency Exit Rim Panic Latch | EN 179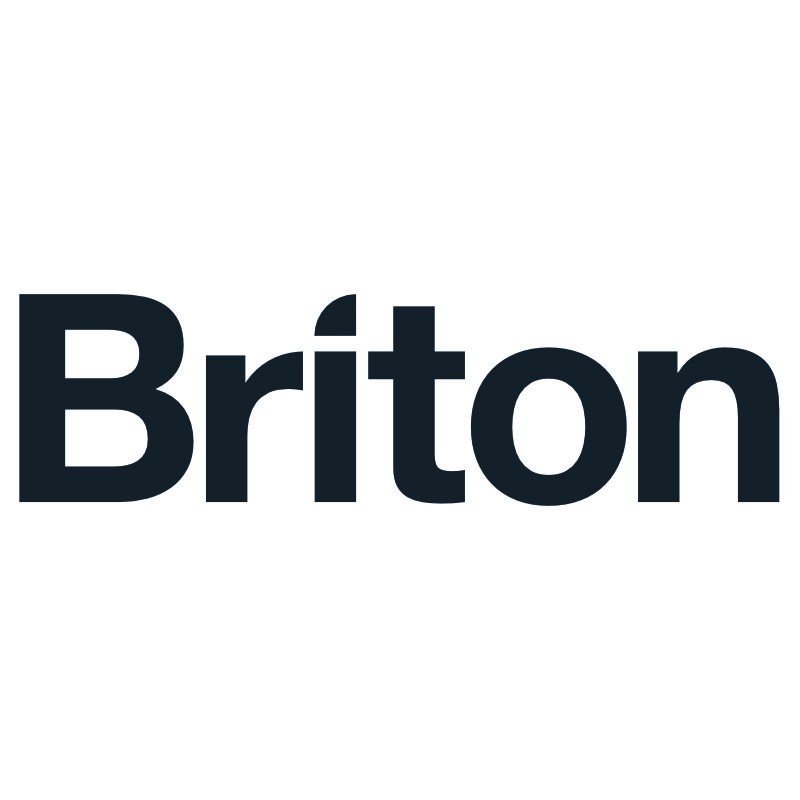 PCB1438
The Briton 1438 push pad rim latch suits left and right handed single doors up to 1300mm wide. It's easy to fit with on-site handing.
Read more
CALL FOR AVAILABILITY
Estimated 8th - 12th December
| Quantity | Discount | You Pay |
| --- | --- | --- |
| 5 | £1.00 | £40.10 VAT excl. |
Description
Product Manuals
Briton 1438 Push Pad | EN 179
The Briton 1438 reversible push pad rim latch is a 1 point locking device for installation on left or right handed doors and is suitable for doors up to 1300mm wide. It is for use on fire escape route doors that open outward.
This Briton 1438 push pad emergency exit device is tested to meet EN 179 standards for emergency exit devices and is CE and UKCA marked. Products conforming to EN 179 are for use by personnel who are fully aware of the escape routes and have been trained to operate these devices.
For buildings to which members of the public have access or non-public areas where personnel have not been trained in the location and operation of the buildings exit devices, only products conforming to EN 1125 must be specified and installed. If you are in any doubt, always fit panic escape hardware that conforms to EN 1125.
Key Features of the Briton 1438 Single Door Pad:
Push pad operation

Site reversible handing

Single point locking exit latch

Tested to EN 179

Sprayed silver finish

CE marked to EN 179 (2812-CPR-ABB020)

UKCA marked to EN 179 (1121-CPR-UK-ABB7573)

Certifire Approved CF5506

Fire tested to EN 1634-1

Suitable for 120 minute fire rated timber doors*

240 minute fire rating on metal doors (1438M available upon request)

Tested to over 200,000 cycles

Main casing dimensions: 165mm x 55mm x 99mm
*when fitted with an outside access device or with a mortice lock a 60 minute / 1 hour fire rating is possible.
To comply with the test standard, the door leaf should meet the following criteria:
Minimum door leaf width: 665mm
Maximum door leaf width: 1300mm
Maximum leaf weight: 200kg
Maximum door height: 2500mm
This emergency exit hardware is supplied with fixings and self-adhesive 'Push To Open' signage. Additional fire safety signage is also available which should be installed along the exit route to indicate the direction of the nearest emergency exit. The recommended installation height for this push pad is 100mm +/- 10mm from the finished floor level.
The Briton 1438 R SE is suitable for single doors but can be fitted to rebated double doors when used in combination with the Briton 372 vertical panic bolt and 378DDS double door strike. The 1438 push pad is installed to the first opening lead on the rebated pair of doors, with the Briton 372 push pad securing the second opening leaf with two point locking vertical panic bolts. If door closers are fitted to the rebated double doors then ensure a door coordinator or door selector is also installed so that the doors close in the correct sequence.
Briton 1438 Push Pad Instructions
There is technical documentation available to view or download in the Product Manuals section below. This includes the Declaration of Performance (DOP), CE, UKCA, and Certifire certificates, plus the installation instructions and product technical data sheet.
The 1438 push pad is easy to fit and is ideal for use on single action swing doors on small office escpae routes by fully trained personnel. The operation instructions advise that the push pad should be operated using the flat palm of the hand. No other device should be fitted that would secure the door in the closed position.
The manufacturer has a list of monlty visual and physical checks for their panic hardware, which is detailed on the product data sheet. They include functional checks of the push pad and latch bolt, and visual checks for obstructions of the hardware. They also cover checks and maintenance of the door and other ironmongeyr such as fire door hinges.
Briton 376 Series Exit Hardware
The Briton 376 range includes push bar panic hardware that conforms to EN 1125. The Briton 376 vertical panic bolt suits a 2500mm x 1300mm single door and has extended shoot bolts available as a special order so it can accommodate doors up to 3350mm high. If you require push bar panic hardware for double doors then the Briton 377 double panic bolt set is available ex-stock.
The Briton 1438 can be purchased in various PVD plated finishes as a special order, including satin stainless steel and polished brass, plus the 1438M variant for metal door applications. This range also includes outside access devices (OADs) that provide authorised external access to final exit doors fitted with panic or emergency hardware.
Read More
Reviews (0)