Your Delivery Options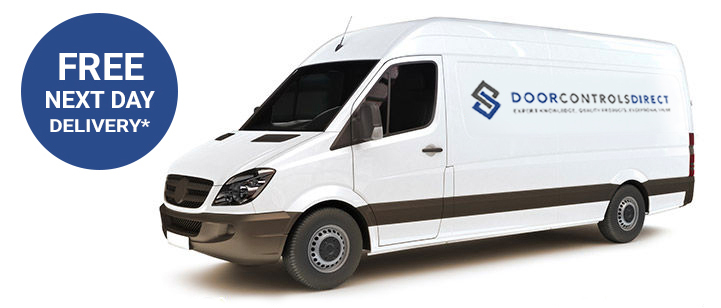 UK Mainland Delivery Prices

If ordered by 3:30pm

Order Value




Under £150

(+VAT)

Order Value


OVER £150

(+VAT)

FAST
Next Working Day Delivery
£6.95
FREE
FASTER
Before Noon
£15.00
£15.00
FASTEST
Before 10:30am
£30.00
£30.00
WEEKEND
Saturday Delivery
£40.00
£40.00
Outside Mainland UK?
Where we deliver & prices
Door Controls Direct delivers to Mainland UK, as well as the Republic of Ireland, the Channel Islands, Isle of Man and Scilly Isles. The rates above are for Mainland UK only.
Below are the prices for other locations we currently deliver to.
Isle of Wight - Next Day Delivery: £30.00 + VAT

Northern Ireland - Two Day Service: £40.00 + VAT

Republic of Ireland - Two Day Service: £30.00 + VAT

Scottish Highlands - Two Day Service (Over £150 order): FREE

Scottish Highlands - Two Day Service (Under £150 order): £6.95 + VAT

Scottish Islands - Two Day Service: £40.00 + VAT

Channel Islands - Two Day Service: £40.00 + VAT

Isle of Man - Two Day Service: £40.00 + VAT

Scilly Isles - Two Day Service: £40.00 + VAT