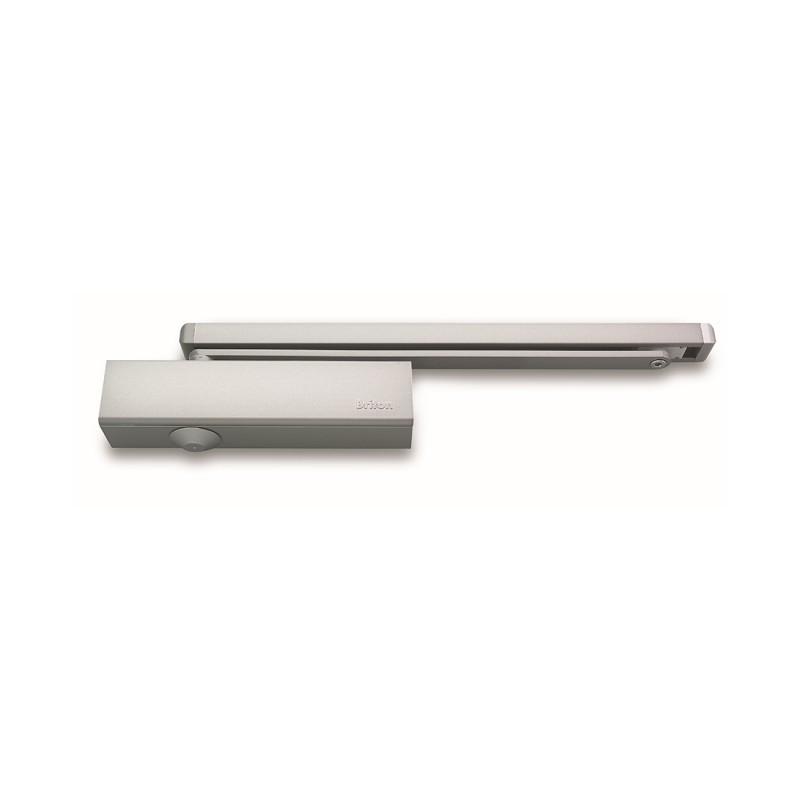 Have a question about this product?

Get in touch
Briton 2320B.T Size EN 2-4 Cam Action Slide Arm Door Closer - Silver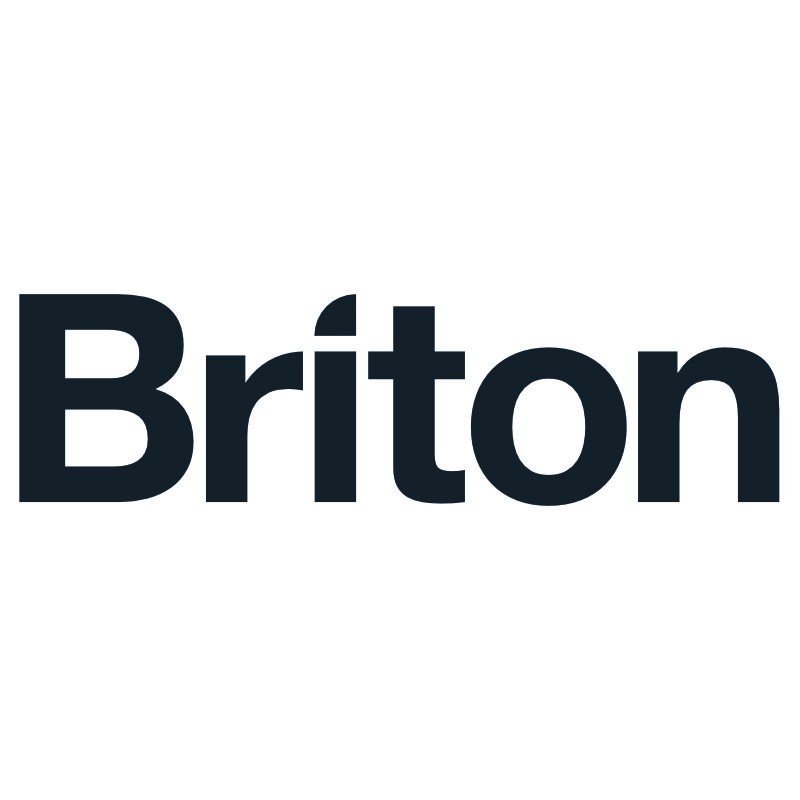 DCB2320
The Briton 2320B.T is a power size EN 2-4 cam action, slide arm door closer suitable for surface mounting on the pull side of the door. It has adjustable latch action, closing speed and backcheck. This product has a silver finish.
Read more
Description
The Briton 2320 is fire tested to EN1634 standards on timber doors to achieve a 2 hour fire rating. High performance cam action technology is extremely efficient, allowing the closer to be set to provide reliable closing power for fire door applications and yet still be easy to open. Power adjustment allows installers to adjust the spring power to suit the size and location of the door. It is a surface mounted closer with a maximum 180° opening with AI (Adjustable Intensity) Backcheck.
Variable Power Size EN 2-4

Suitable for 850-1100mm wide doors

Suitable for 40-80kg doors

CE Marked

Suitable for use on 120 minute Timber doors

Adjustable Backcheck

Suitable for Fig 1 (Pull Side) and Fig 61 (Transom Push Side) Applications

180 degree max opening in Fig 1 Application

120 degree max opening in Fig 61 Transom Application

240mm x 56mm x 49mm
Fig 61 - Push Side Transom Mounting
Fig 1 - Pull Side Mounting
Reviews (0)
Related Products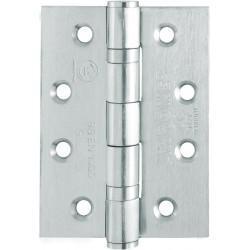 The ARRONE AR8187 is a high performance, low friction ball-bearing hinge. It is Grade 13, fire-rated and suitable for a maximum adjusted door weight of up to 120kg. This hinge measures 102mm x 76mm and has a satin stainless steel finish.
A 75mm diameter Fire Door Keep Shut Sign in various finishes.