Briton 996 Door Closer | Electromag Hold Open or Swing Free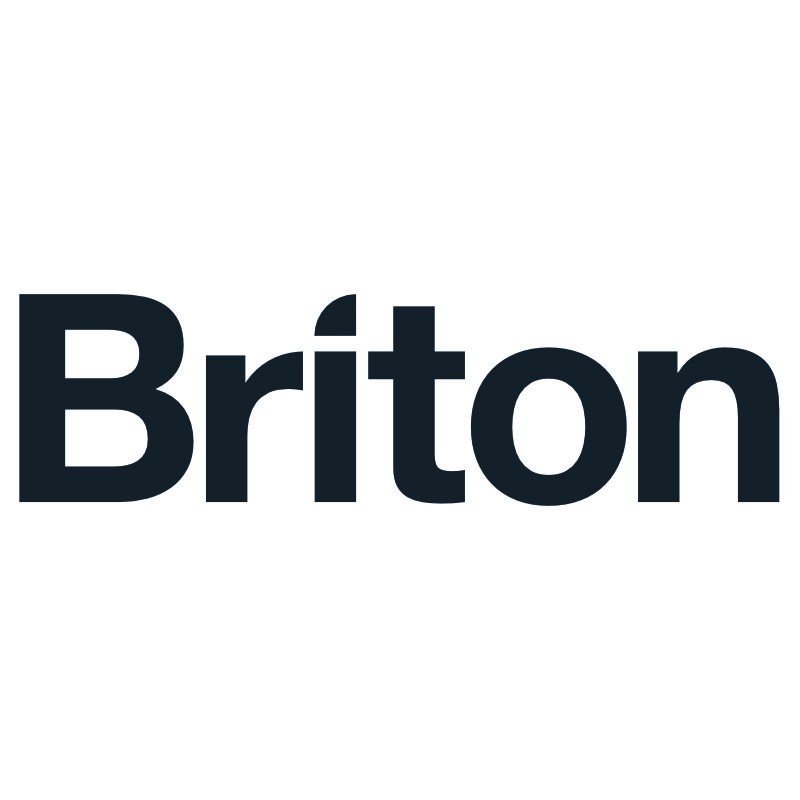 DCB9961
The Briton 996 door closer has hold open or swing free function and can be used on fire doors. Select different power sizes and applications below.
Read more
NEXT WORKING DAY DELIVERY
Order before 3:30pm
| Quantity | Discount | You Pay |
| --- | --- | --- |
| 5 | £5.00 | £164.99 VAT excl. |
Description
Product Manuals
Videos
Briton 996 Door Closer | Hold Open or Swing Free
The Briton 996 series is a range of door closers with an integrated electromagnetic hold open or swing free function. Each unit can be set to either 'hold-open' or 'swing free' operation. The door will hold open in either instance and allow free passage so these units are ideal for high traffic areas such as corridors.
When a fire alarm is activated or there is power failure, the electromagnet disengages and the door closer closes the door in the normal manner to maintain fire safety; preventing the spread of smoke and fire.
Briton 996 Installation:
There are two different variations of this closer when it comes to installation on fire rated doors:
Figure 1/61 – For pull side mounting / transom mounting
Figure 66 – For push side mounting
Fig. 66 is also known as parallel arm application.
These door closers are also available in three fixed power sizes: EN3, EN4 & EN5
EN 3 – Suitable for doors up to 950mm wide and 60kg
EN 4 – Suitable for doors up to 1100mm wide and 80kg
EN 5 – Suitable for doors up to 1250mm wide and 100kg
Key Features:
Adjustable closing speed
Adjustable latching action
Hold open mode or swing free functionality
Hold open adjustment
24V DC operating voltage, 90mA nominal
Maximum opening angle 110°
Succesfully tested to EN 1154 and EN 1155
CE Marked to EN 1155
Certifire Approved
Fire tested to EN 1634 for use on time fire doors with a rating of up to 2 hours
Body dimensions: 305mm x 64mm x 92mm
This range of 996 door closers is in a standard silver finish with classic design cover and black arms but they are available in a range of finishes as a special order. Contact us for more information.
Functionality:
Once you have chosen the correct power size and fixing configuration for your application, the 996 closer has selectable hold open of swing free function within the same unit. Simply set the catch plate to the desired function when installing the closer.
Hold Open – The door leaf will be held rigidly open until pulled close or electromagnetically released.
Swing Free – The door lead acts as though there is no closer on the door for assisted opening, however, it will close in the event of a fire (if linked to fire alarm system).  Please note that when used in this mode, the Briton 996 damping action is ineffective and the door will slam in draughty conditions.
The angle of hold open can be adjusted from c.85° to 95°, and c.103° to 110°, and the variance of swing free is also c.85° to 95°. The maximum opening angle of the door is dependent on the surrounding structure, plus any hinge finger protection that may be fitted.
Briton 996 Door Closer Power Supply
You will need a power supply unit (PSU) to provide power to this electromagnetic door closer. The size / capacity of the PSU will depend on the number of units and other items of access control installed. You can read more about this subject in our blog 'A Guide to Power Supply Units in Access Control Systems'.
As the 996 closer also has optional rear cable entry, you may require a separate concealed door loop when installing.
Briton 996 Door Closer Manual
In the Product Manuals section below, you can view or download various technical documents for this overhead closer. This includes the DOPs (Declaration of Performance), datasheet, and the Briton 996 installation instructions for all mounting options, which include detail on door closer adjustment.
These units are ideal for high traffic areas due to their strong, durable design, plus the convenience of having fire rated doors held open safely, or utilising the swing free feature. Bedroom doors in care homes frequently utilise the swing free function, so doors open and close more naturally, as they would in a domestic setting. Whereas the hold open function is the perfect choice for frequently used doors where there is a large volume of pedestrian traffic such as a school or college, or where large items are moved around, such as corridor doors or ward entrance doors in hospitals.
Read More
Hi I am Sophie from Door Controls Direct and today I would like to introduce to you to the Briton 996 electromagnetic door closer. Manufactured by one of the UK's leading brands – Allegion; the Briton range of door closers have gained an enviable reputation in the market place for both quality and reliability. The 996 is site selectable to provide both a free swing and hold open operation from one unit, this is simply done by moving the position of the bolt fitted in the catch plate. The free swing feature will allow the door to be left open in any position; in effect acting as if no door closer is fitted, and once the fire alarm is activated…the door will close, making it ideal for bedroom doors in care homes. Free-swing functionality is always beneficial in these situations as it makes the door easier to open and close, maintains fire safety and allows for privacy that a hold open application wouldn't. The hold open feature allows the unit to be held open between 85 and 110 degrees and is ideal for high traffic corridors but again, it needs to be linked to the fire alarm via a relay or interface. This ensures that fire and smoke compartmentation is maintained within your building. The 996 can be fitted in either a pull side Figure 1/61 or a push side Figure 66 configuration model dependant and is available in 3 power sizes to suit 950mm to 1250mm wide and 60Kg to 100kg doors. It's CE Marked, Certifire Approved and has a 120 minute fire rating for timber doors. It's extremely durable and that makes it ideal for use in applications such as schools, hospitals and commercial buildings. For more information on the 996 and other door hardware, visit our website -   www.DoorControlsDirect.co.uk.
Show Transcript
Reviews (1)
Very good product
Very good product, we use it in a care home setting, we have tried cheaper ones but they are too stiff to open.
And this company has a great customer service, very helpful and polite. Awesome.