ACT 10 Keypad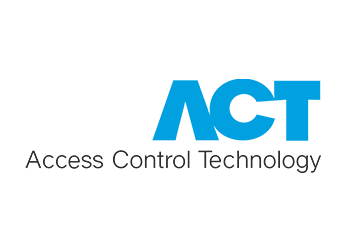 EKPACT10
The ACT 10 Digital Keypad is sturdy and durable and suitable for internal and external installations. This versatile keypad is great for access control, door monitoring and interlock applications.
Read more
NEXT WORKING DAY DELIVERY
Order before 3:30pm
| Quantity | Discount | You Pay |
| --- | --- | --- |
| 10 | £5.00 | £74.00 VAT excl. |
Description
Product Manuals
The ACT 10 Keypad: Secure and Convenient Access Control
A Sophisticated Yet User-Friendly Digital Keypad for Access Control Systems
The ACT 10 keypad from Vanderbilt is an advanced yet easy-to-use keypad that provides secure access control for a wide range of applications. With its sleek and durable design, flexible operation, and extensive features, the ACT 10 allows users to effortlessly manage access in both commercial and residential settings.
Key Features and Benefits of the ACT 10 Digital Keypad
This access control keypad can be used to control two doors, and has two user groups and ten users.
IP55 rated with an operating temperature range of -40 to +70 degrees
12-24V AC/DC operating voltage
PIN entry
Push to exit input
Door monitoring
Fire alarm override
Interlock function
Door forced/door ajar
Duress code
2 x programmable inputs and outputs
Tamper output
Easy to read wiring diagram supplied
Flush or surface mountable
Flush mounts onto a standard single gang electrical back box
Internal or external installation
Keypad backlighting 
Relay contact rating: 5A/250 Vac
Current consumption: 40mA (nominal) / 120mA (max)
Dimensions: 138mm x 87mm x 37mm
Advanced Security Features Keep Your Property Protected
The ACT 10 Keypad has been engineered for maximum security. Features like door monitoring, fire alarm override, and tamper output ensure that access to your property remains tightly controlled. The keypad works seamlessly with many different access control systems to provide multilayered protection.
Weather-Resistant Construction Built to Last
Encased in durable polycarbonate housing, the ACT 10 withstands use in indoor and outdoor locations. With an IK10 impact rating and an IP55 ingress protection rating, it stands up to tough conditions while maintaining a modern, elegant look. This multi purpose keypad operates in a wide temperature range and continues to provide reliable access control in challenging environments. Please note that the weather shield has been discontinued.
Simple Programming and Operation
Although packed with features, the ACT 10 is designed to be user-friendly for installers, administrators, and end users. It can be used on standalone doors and you can find the wiring diagram and installation instructions below. It has access control door monitoring and interlock applications.
Ideal Uses for the Versatile ACT 10 Keypad
Thanks to its extensive capabilities, the ACT 10 can enhance access control across many different settings:
Commercial Office Buildings
Install ACT 10 keypads at perimeter doors, server room entries, secure offices, and other sensitive locations that require monitoring. Its door monitoring and tamper resistance provide additional layers of safety. 
Residential Apartments
Upgrade apartment building entry systems with ACT 10 keypads for convenience and security. Residents can quickly enter using PIN codes and property managers have peace of mind with the fire alarm override facility. The backlit keypad also provides extra convenience of use when this keypad is fitted externally and away from an independent light source. 
Healthcare Facilities
Healthcare facilities can secure sensitive areas like pharmacies and patient records with the Vanderbilt  ACT 10 keypad door lock. This keypad allows for 10 users and 2 different user groups. It is PIN only access and includes a duress code function. 
For hygiene reasons, if proximity access is required in addition to code access, the ACT 5e keypad is a combined proximity reader and keypad. It can be operated by PIN but also by card and fob credentials.
Educational Institutions
Schools and universities can increase protection by requiring PIN codes to access areas of accommodation, lab spaces, admin offices, and other secure locations within their facilities. Facilities managers and staff can enjoy the benefits of restricted access and the peace of mind that secure or hazardous areas are safely locked.
Retail Businesses
Retailers can secure unattended doors like stockrooms and receiving areas with ACT 10 keypads. They offer a controlled access solution when staffing is limited, and can also provide authorised access to third parties as PINs can be allocated from the second user group. 
Convenient, Secure Access Starts with the ACT 10 Keypad
The ACT 10 keypad from Vanderbilt Industries provides an easy to use access control interface that combines security, convenience, and reliability. With its weather resistant construction, multiple user groups, extensive features, and quick installation, the ACT 10 is a smart choice for nearly any industry and application. 
Contact our access control experts today to learn more about how this versatile keypad can enhance access management for your facility.
Read More
Reviews (0)