Deedlock APX-14T Keypad with BLE/WIFI IP68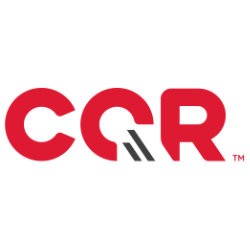 EKPX14T
The Deedlock APX-14T standalone waterproof keypad is suitable for internal and external use as it is IP68 rated. Bluetooth/WiFi operation via Tuya app.
Read more
NEXT WORKING DAY DELIVERY
Order before 3:30pm
Description
Product Manuals
Deedlock APX-14T Standalone Waterproof Keypad
The APX-14T digital keypad lock is standalone and waterproof, operated by PIN code or proximity fob. This access control keypad also has built-in Bluetooth/WiFi so it can be remotely operated and managed via a free mobile app, Tuya.
Touch keypad
Backlit numeric display
IP68 rated for external applications
Lock delay – 1 to 99 seconds
12V DC operating voltage
Supports 4-digit PIN code, proximity fobs, remote activation via app
Built-in Bluetooth/Wifi
Up to 2000 user capacity
Lockout 3A max
Wiegand output for networked systems
Dimensions: 85mm x 85mm x 20mm
Chrome finish
Weigand output for networked systems
Remote door release
Remote audit trail viewing
We also stock the standard, non-Bluetooth model of APX-14 keypad if remote management and access aren't required.
How to Unlock a Keypad Lock Without the Code?
This standalone door keypad lock is operated by a 4-digit PIN code which is manually entered onto the touch keypad. However, if a user hasn't been issued the access code PIN there are two other means of gaining access.
The door can be unlocked using the remote door release function of the APX-14T. If your mobile phone has the Tuya app downloaded then remote access can be given within the vicinity of the keypad lock or from a greater, remote distance. 
Proximity key fobs can also be used with this door lock keypad. Proximity fobs are a physical credential so carry an additional risk of being lost, or possibly passed to an unauthorised person so access via code or utilising the Bluetooth function may be preferable. 
This unit can be powered by a 12V DC power supply which can be found in the power supply and battery section, alongside 12V rechargeable batteries.
If you want to know more about IP ratings and external access control then head over to our blog: 'A Guide to External IP Rated Gate Access Control Systems'.
Read More
Reviews (0)