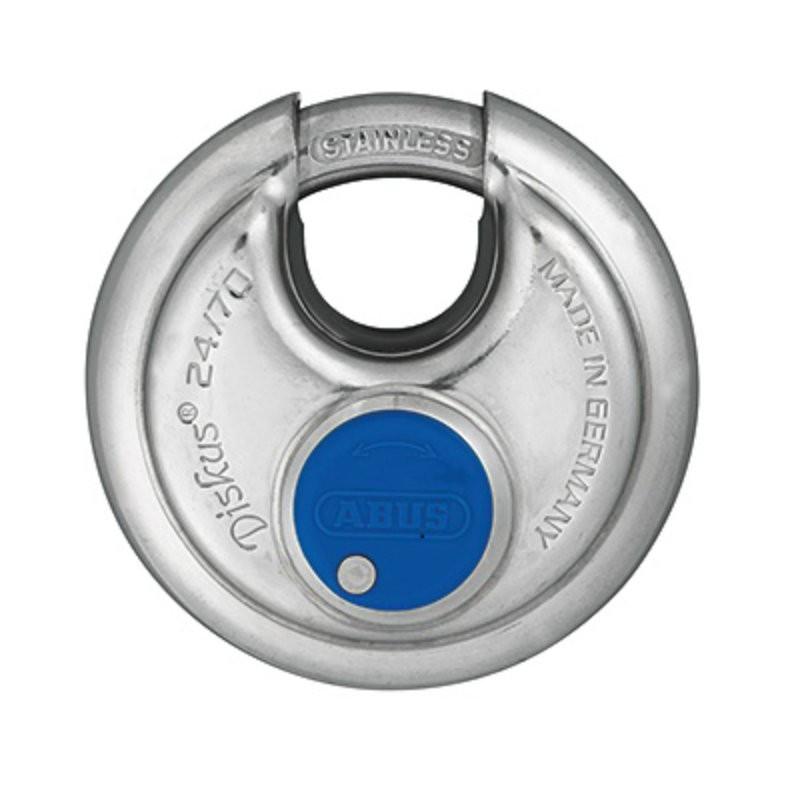 Have a question about this product?

Get in touch
ABUS 24IB/70 Stainless Steel Diskus Padlock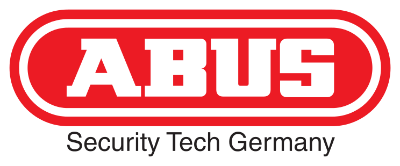 LP5843CP
This Diskus padlock can be fitted in conjunction with our LP9212BZ hasp and staple. This Abus padlock is largely made of stainless steel so is highly corrosion resistant.
Read more
Description
The Abus Diskus padlock is designed to have minimal amounts of the shackle visible and open to attack. This 70mm model has a cylinder cover to protect against water spray and dirt ingress. Fit this padlock to gates, doors or vehicles; it's ideal for outdoor use and use in severe weather conditions. 
Reviews (0)
Related Products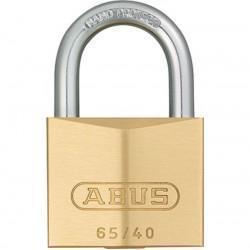 These Abus brass-bodied padlocks are available in various sizes, open or closed shackle, keyed alike or keyed to differ.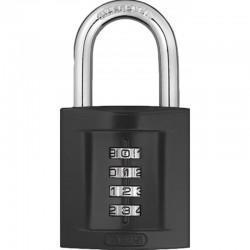 The Abus 158/50 is a combination padlock with a resettable code and 50mm body. Ideal for ease of access as no key is required.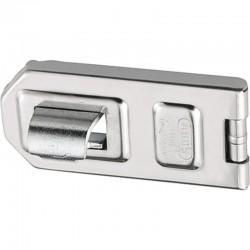 The Abus 140/120 hasp and staple is ideal for use with their range of Diskus padlocks and is highly corrosion resistant.