Extension Lip for Axim ES-2200 Series Electric Strikes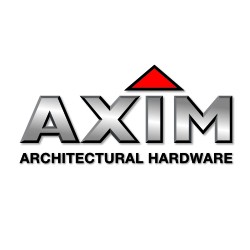 ES2200-50EL
Choose from one of three sizes of extension lip to suit the Axim ES-2200 series of electric strikes. 10mm, 25mm, and 50mm sizes are available. 
Read more
NEXT WORKING DAY DELIVERY
Order before 3:30pm
Description
Product Manuals
Elevate Your Door Control Systems with the Axim ES-2200 Electric Strike Range
In the realm of door controls, few components embody versatility, precision, and durability like the Axim ES-2200 electric strikes. But, like every piece of cutting-edge door hardware, the devil is in the details. A key accessory is the extension lip, which boosts the adaptability of installing an electric strike. 
What is the Extension Lip for the Axim ES-2200 Electric Strikes?
In simple terms, an extension lip offers a tailored solution to fit your unique door frame profile. No two door systems are the same, and the Axim extension lip caters to this diversity, ensuring a seamless fit and improved efficiency in door control operations.
Choose from three sizes to suit your door and frame:
Key Features of the Axim ES-2200 Extension Lip
Precision Engineered: Crafted to perfection, the extension lips are an epitome of precision engineering, ensuring a snug fit for your electric strike releases.
Durable Construction: Made with materials that withstand the test of time, this extension lip guarantees durability, reducing the need for frequent replacements and maintenance of the door, frame, and access control locking system components. 
Adaptability: Designed to adapt, the range of extension lips easily moulds itself to various door frame profiles, making it indispensable for diverse facilities.
Key Benefits of the Standard ANSI Strike Extensions
For Facilities Managers:
Optimised Door Systems: With the Axim extension lip, facilities managers can ensure that door systems operate with heightened efficiency, reducing the risks of malfunctions or security breaches.
Decreased Maintenance: A perfect fit means less wear and tear. Less maintenance translates to reduced long-term costs and smoother operations.
For Maintenance Contractors:
Ease of Installation: The extension lip is perfect for maintenance contractors. Its intuitive design means quicker installations, leading to more jobs in a day and increased profitability. The most common size being the 25mm extension lip. 
Fewer Call-backs: A snug fit means fewer chances of misalignments or other issues that often lead to costly call-backs.
For Construction Trades:
Versatility in Design: Cater to a wider clientele by offering versatile door solutions, backed by the reliability of the Axim Architectural Hardware brand.
Consistent Performance: With the Axim ES-2200 electric strikes combined with the lip extension, ensure consistent performance that architects, builders, and end users can trust.
Why Choose the Axim ES-2200 Series Extension Lip?
This range of extension lip accessories is used when installing one of the Axim ES-2200 series electric strikes which are available as fail safe (door unlocked) and fail secure (door locked), 12V and 24V.
In today's demanding construction environment, you need components that are reliable, durable, and versatile. The extensions for Axim's electric strikes stands out as a product that not only meets but often exceeds these requirements. Here's why:
Reliability: Axim has long been a name synonymous with trust in the architectural ironmongery industry. The extension lip, designed for the ES-2200 range, further cements this reputation with its reliable, robust construction.
Tailored Solutions: This isn't a one-size-fits-all product. It's a meticulously crafted accessory, ensuring your door systems are optimally functional and perfectly aligned. Choose from three sizes to suit your particular requirements. 
ROI: Given its durability and the reduced maintenance it heralds, the extension lip is an investment that promises significant returns in the long run. Protecting the frame from damage, and ensuring correct functionality of the locking device, this extension is a must-have accessory.
Whether you're a facilities manager aiming for smoother operations, a maintenance contractor looking to ease the installation process, or in the construction trade hoping for consistent performance, the extension lip for Axim ES-2200 electric strikes is your ally. Experience a new benchmark in door control systems, backed by the reliability of a trusted name in architectural ironmongery.
Opt for excellence. Opt for Axim. Ensure your access control solutions are not just functional, but exceptional.
Read More
Reviews (0)