Axim ES-2200-S 12/24V DC Electric Strike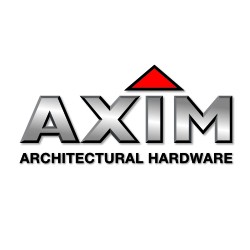 ES2200-S
The Axim ES-2200-S is a fail locked/fail unlocked electric strike that is supplied with both long and short faceplates. It can be set to 12V or 24V.
Read more
NEXT WORKING DAY DELIVERY
Order before 3:30pm
Description
Product Manuals
Axim ES-2200-S Electric Strike: Your Key to Advanced Door Control
Doors are more than just entryways. They represent security, access, and in professional settings, a seamless flow of operation. When it comes to ensuring all these attributes come together harmoniously, nothing stands out quite like the Axim ES-2200-S electric strike. 
With the perfect amalgamation of innovation and reliability, this electric strike is your top-tier choice for enhancing the functionality of any facility.
Key Product Features of the ES-2200 Electric Strike:
12V or 24V DC selectable on site
450kg holding force
Fail safe/fail secure changeover
250mm cable length
Complete with stainless steel short or long faceplates
Power consumption: 300mA
Current draw: 150mA
ANSI pattern door release
Suitable for metal or timber door frame applications
10mm, 25mm, and 50mm

extension lips

available
Short faceplate dimensions: 125mm x 32mm
Long faceplate dimensions: 201.5mm x 32mm
Why Choose the Axim ES-2200-S?
The Axim Architectural Hardware brand has established itself as a renowned name in door controls, and the ES-2200-S electric strike epitomises this reputation. Tailored for facilities managers, maintenance contractors, and professionals in the construction trades, it delivers in both performance and reliability.
Innovative Features and Superior Functionality
Dual Voltage Capacity: With its 12/24V DC configuration, the electric strike offers flexibility, ensuring compatibility with varied door control systems.
Durability at its Core: Crafted for longevity, it promises to stand the test of time even in high-traffic areas, ensuring your facility remains secure.
Effortless Installation: Designed keeping tradespeople in mind, its installation process is straightforward, reducing downtime and ensuring the smooth transition of operations.
Benefits that Translate to Real-world Efficiency
Choosing the Axim ES-2200 series of electric strikes is more than just an investment in a product; it's an investment in enhanced facility management. These electric strikes are an ANSI style door release, meaning they fit the criteria laid out by the American National Standards Institute. 
Seamless Access Management
For facilities managers and management companies, controlling who comes in and out of your premises is paramount. With the electric strike, you can easily regulate access, ensuring that only authorised personnel and visitors can enter specific areas.
Ensure you have the required components for a safe and secure access control system today, including power supplies and proximity readers. 
Reduced Maintenance Hassles
Maintenance contractors will appreciate the robust construction and reliability of the Axim electric strike. The reduced wear and tear mean fewer call-outs, less maintenance, and significant savings in the long run.
The ES-2200 series are shipped as fail secure and can be easily converted to fail safe on site. If you'd like to read more about the difference between fail secure (locked) and fail safe (unlocked) head over to our blog: A Guide to Different Types of Electric Locking. 
Assured Safety and Security
In construction trades, safety is the topmost priority. The ES-2200-S provides that extra layer of security, ensuring that doors remain locked when needed, but also grant access smoothly when required. You can use this strike in conjunction with many leading brand deadlocking night latch locks. 
The Axim ES-2200-S 12/24V DC electric strike is more than just a component; it's a testament to Axim's commitment to excellence. Whether you're a facilities manager looking to upgrade your access control system or a contractor seeking reliable and long-lasting door solutions, this electric strike is your answer.
To guarantee the utmost security, convenience, and professional-grade performance, make the switch to the Axim ES-2200-S electric strike today. It's not just a product; it's peace of mind, every time a door opens or closes.
Trust in Door Controls Direct for your door hardware and access control requirements. If you have any questions about this electric strike or any other product, contact our technical sales team today. 
Read More
Reviews (0)