Door Controls Direct are proud to announce an extension to our range of Access Control Kits. We've put together a selection of packages for access control to cater for the majority of door types including but not limited to; single and double doors, doors with electric strike or maglock locking, keypad and proximity reader entry doors.
Our kits provide you with the essential components for standalone door entry and they can all be used as part of a larger scale access control system, which means that if you need to add extra doors in later - you can!
Every component included in our kits meets industry standards and every kit is supplied with the following as standard: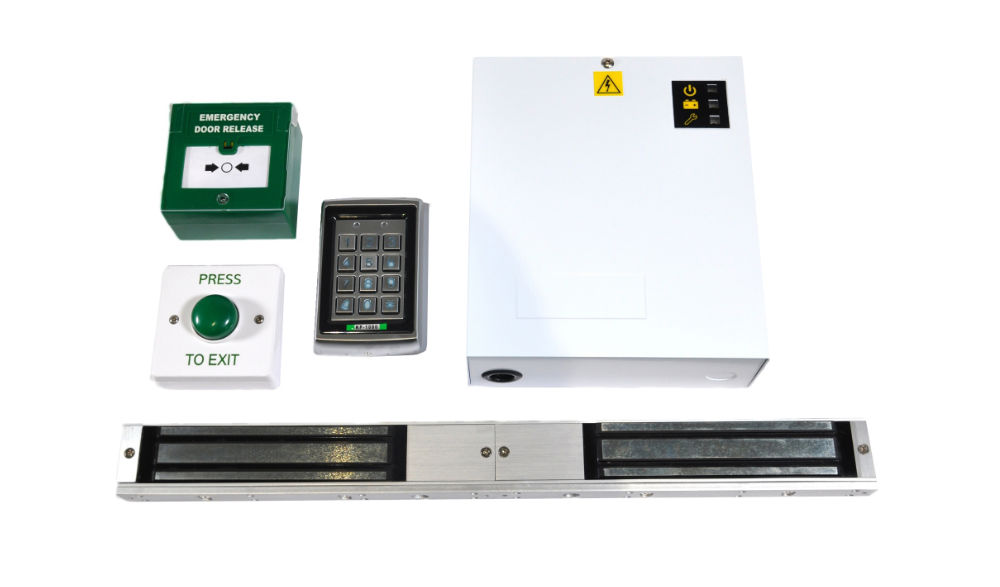 You can also add additional products if you require them such as Z&L Brackets for Maglocks, Maglock armature housing (compulsory for fire doors), alternative keypads of your choosing and battery backup.
There are various reasons why access control is required and one of the biggest reasons is to increase security and for convenience. People want to be able to have more control over who comes through a door and restrict access. Some of our kits include standard keypads and 'prox and pin' keypads that allow entry via fob/card or code.
Door Controls Direct stock only recognised brands so you can be sure to receive a kit that is not only competitively priced but one that does not compromise on quality. Our technical team are also on hand to advise you on setting up your kit and any queries you may have.
If you'd like more advice on what access control kit would be best suited to your needs, please contact our Sales Team on 01305 257996 or view our full range of Access Control Kits.