ACT 5 Keypad & ACT 5e Proximity Reader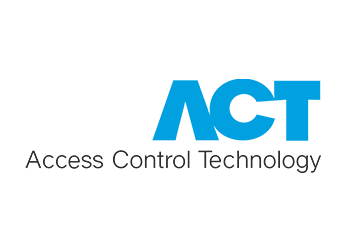 EKPACT5
The ACT 5 keypad and ACT 5e proximity reader are suitable for both indoor and external applications. Select keypad-only or keypad with proximity reader below.
Read more
NEXT WORKING DAY DELIVERY
Order before 3:30pm
Description
Product Manuals
ACT 5 Keypad - Digital Keypad and ACT5e Proximity Reader
The Vanderbilt ACT 5 digital keypad and the ACT 5e keypad with proximity reader are two cutting-edge access control devices designed to provide a seamless user experience and bolster the security of your premises.
They are both simple to use, easy to install, and surface or flush mountable.  Their backlighting enhances functionality at night or in poor light conditions and allows for indoor and outdoor installation. The ACT 5e is ideal for use in a standalone access control system.
ACT5 Keypad: Simplify Access Control with Ease
Key Features of the ACT 5 and ACT 5e Models:
IP55 rated with an operating temperature range of -40 to +70 degrees
Potted electronics
5amp door relay timer – 5 to 255 seconds
12-24v AC/DC operating voltage
Push to exit input
Easy to read wiring diagram supplied
Flush or surface mountable
Flush mounts onto a standard single gang electrical back box
Polycarbonate housing with stainless steel keys
Internal or external installation
Keypad backlighting 
Relay contact rating: 5A/250 Vac
Incorrect code lockout function
Dimensions: 90mm x 130mm x 25mm
ACT 5 Only:
Pin-only digital keypad
Up to 10 four-digit user codes
ACT 5e Prox Reader Only:
PIN and proximity entry
Up to 128 users
Supports RFID proximity cards and fobs
The proximity key fobs are sold separately.
Whether you need to restrict access to a building, secure specific areas within a facility, or manage entry points, the ACT 5 keypads are an ideal solution.
Effortless Installation and Flexibility
Installing the ACT5 keypad is a breeze, thanks to its user-friendly design and comprehensive installation instructions. The keypad can be easily surface or flush mounted onto a single gang electrical back box, offering flexibility to suit your specific requirements. 
User-Friendly Interface and Secure Operation
The ACT5 digital keypad offers a user-friendly interface that simplifies access control management. This keypad-only unit supports up to 10 four-digit user codes, allowing you to easily assign unique access credentials to individuals. If you need a greater number of users, the proximity ACT 5e allows for up to 128. 
Using proximity technology, this reader enables swift and contactless access, enhancing the efficiency of your access control system. The reader can be seamlessly integrated into any access control system, allowing for effortless management of authorized users.
Reliable Performance and Adaptability
The ACT 5e proximity reader and keypad are engineered to deliver reliable performance, regardless of the environment. With an IP55 rating and an operating temperature range of -10 to +50°C, this reader can withstand various weather conditions, making it suitable for both internal and external installation
Secure Access Control Made Simple
Both models of digital keypad are designed for hassle-free installation, offer flexibility in mounting options, and exhibit durability to withstand challenging environments. Head over to our YouTube channel to view our series of short how-to videos to guide you through the most common queries, this includes:
How to change user codes
How to set the backlight
How to restore factory defaults
You can also view and download the wiring diagrams and data sheets below for each model. 
With their user-friendly interfaces and reliable performance, the ACT5 keypad and ACT5e proximity reader empower you to streamline access control processes, bolster security, and maintain a safe and secure facility.
Choose the ACT5 Keypad or ACT5e Proximity Reader today and experience the convenience and peace of mind that come with advanced access control solutions. For more information and to explore our complete range of door hardware and access control products.
Read More
Reviews (1)
Simple & efficient
Easy to install.
Just the basic connections but that is usually all that is required
Easy to program & easy to use
Looks good in most situations & seems to be tough enough for hard use