WESTLANDS ENTERTAINMENT VENUE & FITNESS & SPORTS CENTRE
An ambitious £2m, 9 month programme to refurbish the existing sports hall into a new sports & fitness centre; to refurbish the existing entertainment & conferencing centre and to demolish & rebuild the cricket pavilion into a new cricket & bowls club pavilion.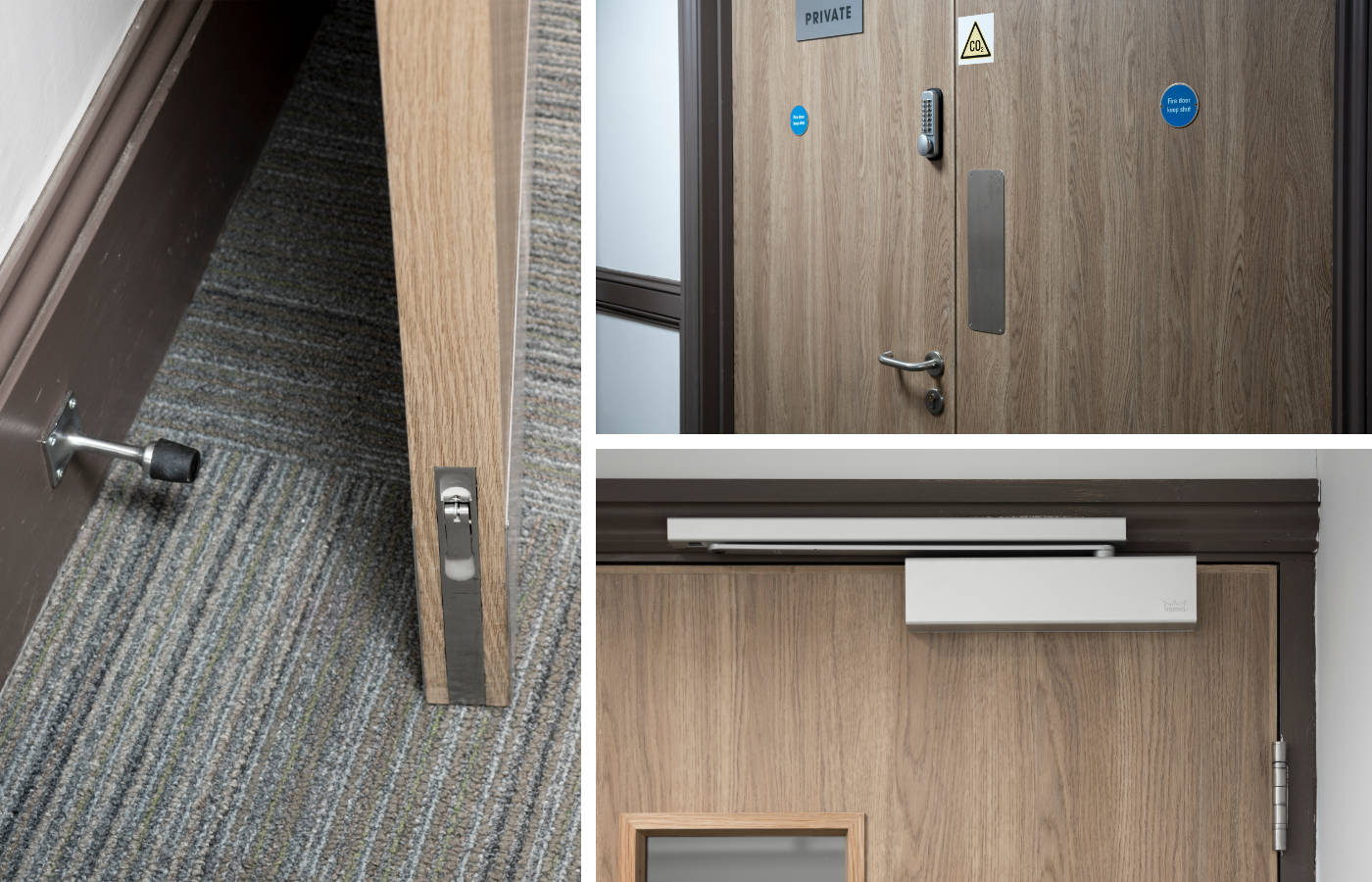 Using our knowledge and experience of previous SSDC-led projects, we were able to create a specification that not only met, but exceeded, the requirements stipulated in the design brief.  The master key system utilised was designed to give continuity across the SSDC portfolio whilst retaining 3 completely independently key controlled areas.  A wide range of leading ironmongery brands were supplied, Dorma Closers, Exidor panic hardware, Zoo Levers and Union locks.
Whilst conforming to budget restrictions, all the ironmongery had to be fit-for-purpose. By creating a distinct front-of-house/back-of-house specification, we were able to not only provided ironmongery suitable for the very high traffic areas, we were also able to economise in the lower traffic areas.
A critical consideration was to meet with the acoustic requirements of the building. As a venue Westlands hosts numerous musical events ranging from classical performance's to rock concerts and providing a sound break for the auditorium was essential.
The specification of the correct, easy action closers, acoustic smoke seals and high performance hinges was essential to make the doors work effectively.