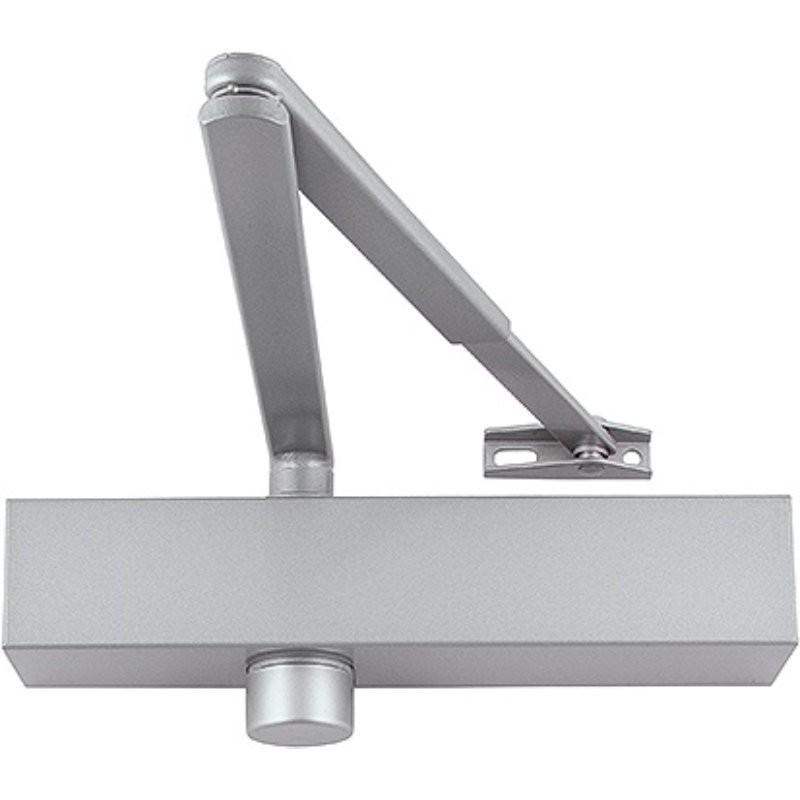 Ask us a question about this product
ARRONE AR3500 EN2-4 Overhead Door Closer

DCH3500SE
The ARRONE AR3500 EN2-4 Overhead Door Closer is dual handed and suitable for universal door applications. This overhead closer has backcheck, delayed action plus adjustable closing and latching speed.
Read more
Description
This ARRONE AR3500 EN2-4 Overhead Door Closer from ARRONE has the following features:
Backcheck
Delayed action
Maximum door width: 1100mm
Power size EN 2-4
Maximum door weight: 80kg
Suitable for figure 1, 6 and 61 installation
Certifire approved CF 294
Tested to BS EN 1154
Tested to BS EN 1634-1
Rack and pinion mechanism
Supplied with wood screw fixings
255x50mm rectangular cover
Adjustable closing and latching speed
The ARRONE AR3500 overhead door closer is suitable for use on fire doors up to FD120, in any of the three installation configurations as noted above. This door closer also meets the recommendations of BS8300 and ADM when installed in Figure 1, to a door with a minimum width of 938mm.
Fig 61 - Push Side Transom Mounting
Fig 66 - Push Side Mounting
Fig 1 - Pull Side Mounting
Reviews (0)
Related Products