BORG Intumescent Fire Kit - BL2000 Series Digital Locks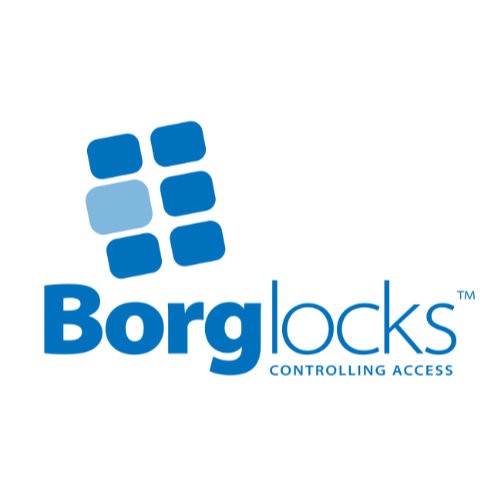 XB8481XX
This Borg Locks intumescent fire kit is for use with locks from their BL2500 and BL2700 range, on FD30 and FD60 fire doors. 
Read more
NEXT WORKING DAY DELIVERY
Order before 3:30pm
Borg Locks S205A Intumescent Kit: Advanced Fire Door Solution
Explore a blend of high-tech functionality and fire-safe design with the Borg S205A digital lock intumescent lock pack. An innovative product that aligns with the demands of today's dynamic world, the intumescent lock kit provides a reliable fire resistant barrier. It is for use with the BL2500 and BL2700 series of Borg Locks digital locks.
Intumescent Lock Kit: Advanced Fire Safety and Security
Fire safety is a paramount concern for every business and responsible person. The Borg Locks intumescent protection pack is an advanced lock jacket that significantly enhances fire safety measures. Upon exposure to heat, the intumescent expands, creating a robust barrier that provides up to 60 minutes fire resistance.
This must-have product ensures the door assembly's integrity during a fire, helping protect property and lives. It should be installed on FD30 and FD60 fire rated doors. Use with models like the BL2701 ECP and BL2501 ECP, which both feature the Easicode Pro function for easy code change. 
Key Features of the Borg S205A Intumescent Lock Kit
Stepping beyond traditional intumescent fire door products, the Borg S205A digital lock protection kit brings advanced functionality to your fingertips: 
Multi-part Kit: The Borg S205A features three component parts. The strike plate and latch are both encased in intumescent material.
Intumescent Lock Jacket: With its heat-sensitive expansion, the lock jacket assures enhanced fire safety. It reinforces the door's structure for 30 and 60 minute fire doors.
Why Choose the Borg S205A Intumescent Lock Kit?
Primarily, the Borg S205A digilock intumescent kit is a fusion of advanced technology and reliability. But more than that, it is a testament to Borg's commitment to providing top-quality, secure, and user-friendly solutions through design and simplicity of use.
The inclusion of the intumescent lock jacket makes Borg locks top contenders for facilities where fire safety is a critical consideration. From facilities managers to general construction trades, the Borg S205A intumescent lock kit serves as a valuable addition to any property. It provides peace of mind in today's challenging environments. 
Ensure your fire doors are compliant with current building regulations and that tested and certified door hardware is installed on all fire compartmentation doors, and final exit doors. We have collated a range of fire door ironmongery kits for a variety of door types to help ensure compliance with all standards.
Borg Locks: The Intersection of Quality and Reliability
Designed in the UK and recognized for their unrivalled reliability and superior quality, Borg Locks continue to stand the test of time. The Borg S205A intumescent kit exemplifies this legacy, offering a fire-safe door access solution for the BL2500 and BL2700 range of digital door locks. 
Your Trust, Our Commitment
At Door Controls Direct we are committed to providing the right product for the right job, to keep people safe and secure. The Borg S205A digital door lock fire protection kit is no exception. The superior quality and versatility of this intumescent lock kit reinforce our commitment to your safety, security, and satisfaction. Borg Locks strive for excellence in design and manufacture so trust in Borg, trust in us.
If you need an intumescent DIN lock kit, hinge pads, or flush bolt kit, take a look at our intumescent ironmongery protection product range. 
Read More
Reviews (0)