Intumescent Kit for ML350 Electric Door Lock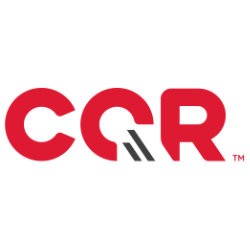 ML350-IK
This 1mm intumescent lock kit is for use with the GEM ML350 electric lock when installed on FD60 rated fire doors. 
Read more
NEXT WORKING DAY DELIVERY
Order before 3:30pm
Intumescent Kit for GEM ML350 Electric Door Lock
Doors are crucial elements in any building's fire protection system, and ensuring they meet the necessary safety standards is paramount. That's where the Seurefast GEM ML350 intumescent kit comes into play. Designed with precision and built to last, this kit provides the perfect solution for enhancing fire safety in commercial settings.
The Power of Intumescent Technology
Intumescent technology lies at the heart of the SIN-AML350 intumescent lock kit. With this kit installed, you can significantly enhance the fire resistance of your doors, keeping occupants safe. But what exactly is it? In simple terms, an intumescent material swells when exposed to heat, forming a protective barrier that seals gaps and prevents the spread of fire and smoke.
Use this 1mm fire door lock kit in conjunction with the GEM ML350 electric lock when installing on FD60 1 hour rated fire doors. 
Unleashing the Key Features of the GEM ML350 Intumescent Kit
Robust Fire Protection: This intumescent lock jacket is meticulously engineered to withstand the demanding conditions of a fire. It features a high-performance 1mm intumescent that expands when exposed to heat, creating a formidable barrier against fire and smoke. This added protection gives you valuable time to evacuate occupants and users and restricts the fire's spread.
Easy Installation: We understand the importance of convenience, especially when it comes to retrofitting fire safety measures. This intumescent kit is designed for hassle-free installation, making it a practical choice for both new constructions and fire door upgrades. 
Durable Construction: Quality and durability are at the core of the SIN-AML350 kit. Crafted from high-quality materials, this kit is built to withstand the test of time. It resists wear and tear as it is morticed into the door. This ensures long-lasting fire protection for your 60 minute fire doors. By investing in this kit, you're making a wise choice for the safety and security of your building.
Unlocking the Benefits of the Intumescent Lock Jacket
Reinforced Security: The intumescent lock jacket creates a resilient barrier around the lock mechanism, safeguarding it from fire and smoke. This extra layer of protection ensures that the lock remains functional, ensuring safe egress during an emergency.
Extended Lifespan: In addition to its fire-resistant properties, the intumescent lock jacket helps to protect locks from corrosion and other environmental factors. By shielding the lock from moisture, dust, and debris, it prolongs its lifespan, reducing the need for frequent replacements and saving you time and money in the long run.
Elevate Fire Safety with the Securefast ML350 Intumescent Kit
By utilizing the power of intumescent technology, this kit provides exceptional fire resistance, ensuring the safety of users and minimizing property damage. With its easy installation process and versatile application, it offers a reliable solution for both new doors and retrofit projects.
Investing in this intumescent pack not only enhances fire safety but also adds value to your doors. With the intumescent lock jacket providing additional security and durability, this kit offers a comprehensive solution for protecting lives and property. Trust in the reliability and performance of the Securefast SIN-AML350 fire door lock kit and elevate the fire safety standards of your building today.
Read More
Reviews (0)