Interdens Intumescent Hinge Pads - Self Adhesive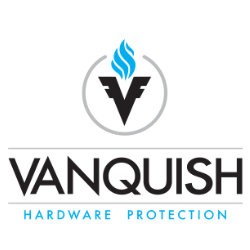 XB8440XX/SA
These 1mm self adhesive Interdens intumescent hinge pads are for use with 100mm / 4" fire door hinges. 2no pads are required per hinge.
Read more
NEXT WORKING DAY DELIVERY
Order before 3:30pm
Discover the Superior Fire Protection of Intumescent Hinge Pads
Fire safety is of paramount importance for any building, and these intumescent hinge pads are designed specifically to provide an additional layer of protection. In the unfortunate event of a fire, these pads play a vital role in preventing the spread of flames, smoke, and toxic gases through the gaps around the hinge area. 
Their intumescent properties mean that when exposed to high temperatures, they expand to form an insulating barrier, along with fire seals, sealing the gaps and ensuring effective fire compartmentation.
Key Features
These hinge liners suit square or radiused corner fire door hinges, in any finish.
1mm Interdens
Use on FD30 and FD60 doors*
Dimensions: 100x31x1.0mm
2no intumescent hinge packers are required per hinge
*Please note that the addition of intumescent hinge packers to 30 minute or 60 minute fire rated doors will depend on the specific test evidence of the door and the hinge being used. 
Effortless Installation 
We understand the value of time and convenience on site, which is why our intumescent hinge liners come with a self-adhesive backing. This makes installation a breeze, eliminating the need for additional tools and saving time. 
It's a quick and hassle-free process to secure the hinge pads to your fire door hinges. The stick-on intumescent material ensures you can enhance the fire safety of your doors without any unnecessary delays.
Compliance with Fire Regulations 
Fire safety regulations are becoming increasingly stringent, and ensuring that your property meets the required standards is crucial. Our intumescent hinge pads have been rigorously tested and certified to meet the relevant fire safety standards. By incorporating these pads into your passive fire protection measures, you can have peace of mind knowing that you are taking a proactive step toward compliance.
Invest in Safety 
Choosing the right products for fire resistance is an investment in the protection of your property and the lives of those within it. Our self-adhesive hinge liners offer an easy installation solution to enhance the fire safety of your doors. By preventing the spread of fire and delaying its passage, these pads provide invaluable time for users to evacuate the building safely and for emergency services to respond.
These self-adhesive intumescent hinge pads are the ideal choice for anyone seeking to enhance fire safety and optimize door performance. With their easy installation, exceptional performance, and compliance with fire regulations, these pads provide peace of mind and protection.
Read More
Reviews (0)