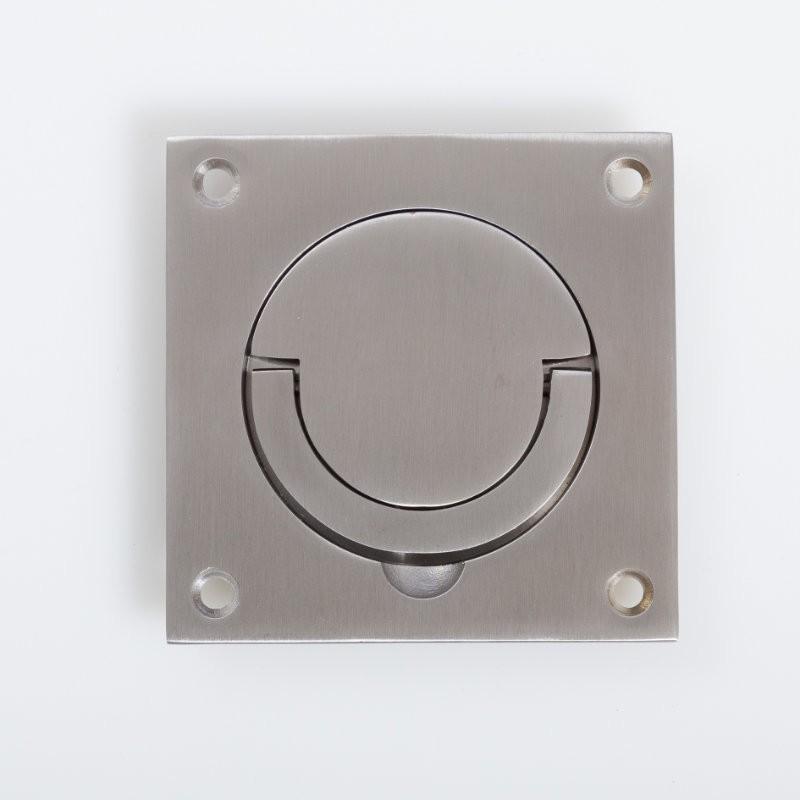 Have a question about this product?

Get in touch
Stainless Steel Flush Squash Court Door Handle
FS2130SS
A stainless steel squash court design flush pull handle. Select either polished stainless steel or satin stainless steel finish.
Read more
Description
The squash court flush handle has the following features:
Operates a latch with an 8mm follower
Grade 304 stainless steel
Polished or satin finish
89mm x 89mm overall
72mm fixing centres
Face fixing
10.5mm overall depth
Spindle is separate
Supplied with matching screws
This operating flush pull handle is ideal for installation in sports halls and any other area where a completely flush handle solution is required.
Reviews (0)
Related Products