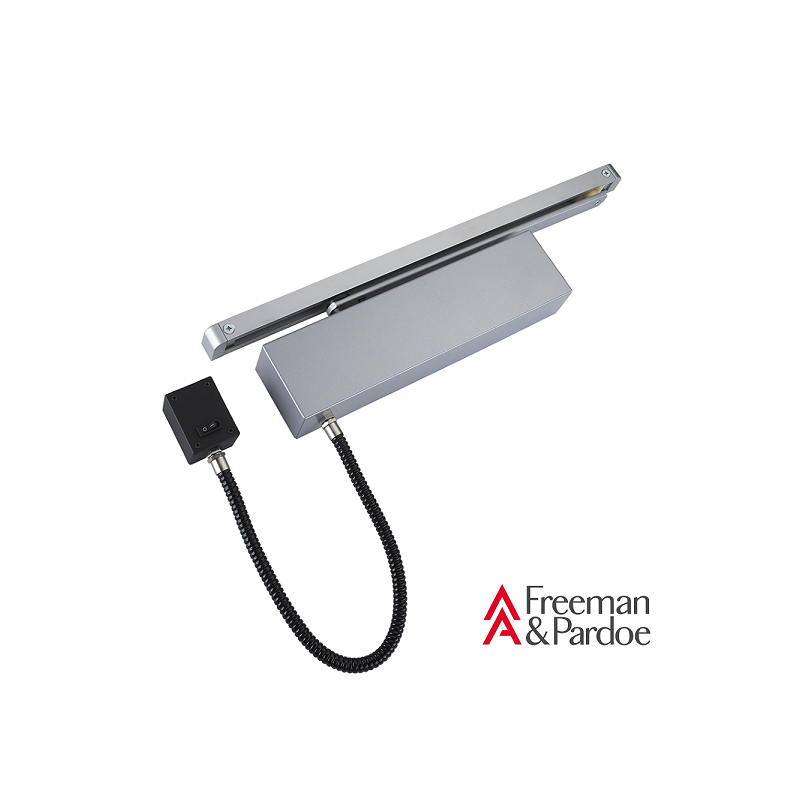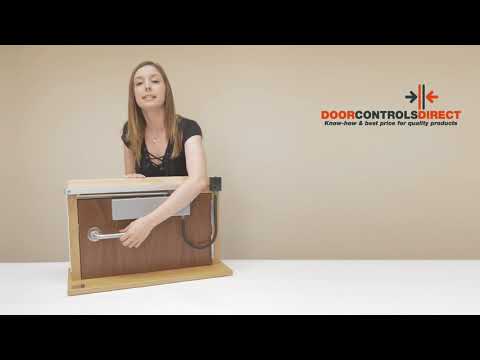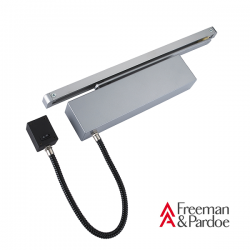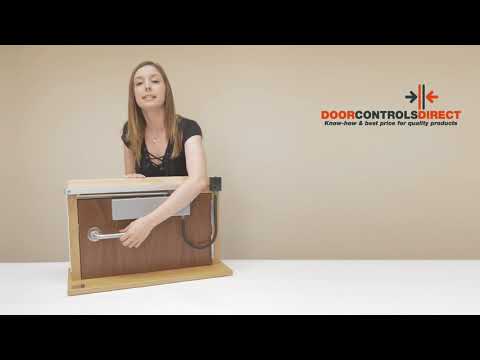 Have a question about this product?

Get in touch
ARROW BM3SE Size 3 Electromagnetic Door Closer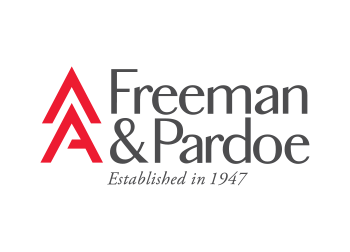 DCABM3SESF
The ARROW BM3SE is an Electromagnetic Door Closer that operates at 24V DC for pull side door mounting application with a choice of either Hold Open or Swing Free functionality.
Read more
Description
The Arrow BM3SE is an electromagnetic, rack and pinion, slide arm door closer suitable for pull side (Fig1.)  mounting only. It comes with adjustable latching action and closing speed as standard. It is a fixed power size 3 and suitable for 60kg or 950mm wide doors. The closer uses British Extruded Aluminium and British Steel in the manufacturing process and is CE marked.
This closer meets the following standards:
BS EN1154 (Mechanical Door Closers)
BS EN1634 (Fire Test)
BS EN8300 (Ease of Access)
BS EN1155 (Electrical)
There are two models of this closer:
Hold Open – when 24V is connected to the closer and the door is pushed open beyond 80 degrees; the hold open mechanism will ensure that the door remains in a fixed held position. When the power is cut, the closer will release the door and allow it to close.
Swing-free – The swing-free configuration allows the door to open and close freely as though there is no closer fitted. When power is cut, the door will close from any position.
Flowline Cover and other finishes are available upon request.
Fig 1 - Pull Side Mounting
Reviews (0)
Related Products