A120 ASSA ABLOY Door Closer Mounting Plate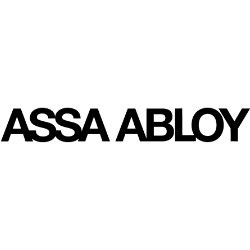 DCAA120
The Assa Abloy A120 universal mounting plate is ideal for retrofitting Assa Abloy door closers to difficult doors, replacing existing closers, or changing to a different model.
Read more
NEXT WORKING DAY DELIVERY
Order before 3:30pm
A120 ASSA ABLOY Door Closer Mounting Plate
The Assa Abloy A120 universal door closer mounting plate is an indispensable component for your door control solutions. This mounting plate enables seamless overhead closer installation for your commercial or industrial property. 
A Closer Look at the Assa Abloy A120 Universal Mounting Plate
Why Choose the Assa Abloy A120?
Designed to partner with Assa Abloy's overhead rack and pinion and cam action door closers, this universal mounting plate serves as the perfect foundation for secure and dependable door operation. 
With its solid construction and meticulous engineering, the A120 ensures you can count on your overhead closers to perform reliably, day in and day out.
Use in conjunction with:
Key Benefits of the A120 Mounting Plate
Interchangeable with various Assa Abloy door closers and models from other industry-leading brands
It allows for easy door closer installation to doors that are in a less than ideal condition.
The mounting plate provides a solid base for fixing to doors with a narrow head or top stile.
Perfect retrofit solution for difficult doors.
Conforms to DIN standards for universal fixing requirements.
Key Features
Seamless Compatibility
The Assa Abloy A120 door closer mounting plate is fully compatible with a wide range of Assa Abloy overhead door closers. This allows for versatile application across multiple door types and setups.
Should you install a smaller door closer and it doesn't meet the power size requirements of the door, then it is quick and easy to replace the closer body with another model as this mounting plate has universal fixing positions, no re-drilling is required.
The fixing positions on the mounting plate also allow for Assa Abloy overhead closers to be easily installed in place of other brands. Once the original door closer has been removed from the door, install the A120 mounting plate which then allows for quick fitting of one of the Assa door closer models. 
Easy Installation
The universal A120 mounting plate is engineered for straightforward installation. Precise screw holes and a well-designed layout ensure that you can quickly secure the door closer body to the door with minimal fuss.
Ensure your van or stores are stocked with this mounting plate as it makes facilities management and maintenance a breeze. Retrofitting a door closer is no longer a chore, trying to find a suitable fixing on a door that's already seen better days as the mounting plate provides multiple secure fixing points.
Retrofit Solution
The A120 mounting plate increases your chances of successful installation first time round, with no return visits to site required. It provides multiple fixing points if a door is predrilled.
Installing a door closer to an alumnium or glazed door and the glazing bead is too close to the top of the door for standard closer fixing? This is where the A120 comes into play. It allows for secure fixings along the top of the door.
Making Door Closer Installation Easy
The Assa Abloy A120 door closer mounting plate stands as a paragon of ease and dependability in door hardware. With its durable construction, ease of installation, and compatibility with Assa Abloy door closers, this mounting plate offers unparalleled value for facilities managers, maintenance contractors, and those in the general construction trades. Make the informed choice for your door control solutions—choose the Assa Abloy A120.
Read More
Reviews (0)