BORG BL4401 ECP Marine Grade Digital Door Lock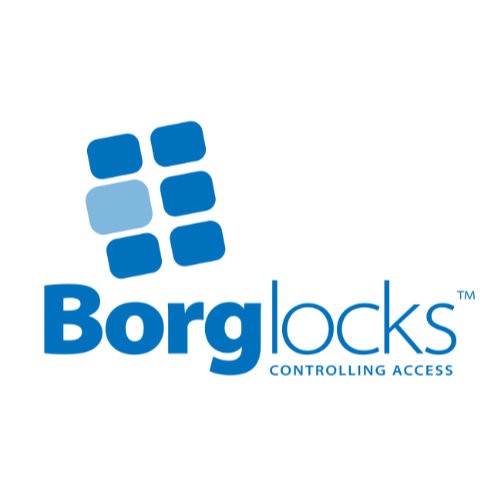 DLB4401MG
The Borg BL4401 ECP is a marine grade black finish digital lock that is operated by lever handles and has a 60mm tubular latch. 
Read more
NEXT WORKING DAY DELIVERY
Order before 3:30pm
Description
Product Manuals
Borg Locks BL4401 ECP Marine Grade Digital Lock
The Borg BL4401 ECP digital lock is a product that marries durability with convenience, and the freedom of keyless entry. The BL4401 model offers an all-in-one solution for your access control needs, keeping your premises secure while offering ease of operation, making it the digital door lock of choice for facilities managers, electrical contractors, and any construction trades.
Key Features of the Borg Locks BL4401 ECP Digital Door Lock 
Easicode Pro coding chamber
Medium-heavy duty access control solution
Suitable for external use in the harshest of conditions
Free-turning lever handle operation
Keypad lever / blank plate lever operation
Non-handed
Black MG Pro marine grade finish
Suitable for use on external composite and wooden gates and doors
60mm tubular latch
Latch projection: 12mm
Internal stainless steel components
To suit door thickness up to 85mm
Over 4,000 potential combinations
Tested to 100,000 cycles
Salt spray tested to over 1000 hours
75mm lever handle
External keypad dimensions: 142mm x 41mm x 21mm
Overall external projection: 50mm including lever
Overall internal projection: 38mm including lever
Borg Locks: A Legacy of Excellence
Borg locks have been at the forefront of the lock industry for many years, consistently delivering high-quality products that satisfy the most demanding security requirements. Their attention to detail and commitment to quality make Borg a respected brand in the door controls market. The Borg BL4401 ECP digital door lock is no exception, as it bears the hallmarks of Borg's commitment to superior design and robust engineering.
Robust Security with the BL4401 Digital Door Lock
The Borg BL4401 ECP model brings unparalleled security features to your fingertips. This digital door lock features a high-strength marine-grade construction that is resistant to corrosion, making it perfect for installations in challenging environments. You can rest assured your premises are protected, thanks to the lock's robust build and high-security function.
Moreover, the BL4401 ECP model comes with an anti-thrust latch that provides additional protection against forced entry. This locking system adds an extra layer of security, acting as a deterrent against any unauthorised access attempts.
Unlocking Convenience: The Ease of Digital Door Locks
One of the standout features of the Borg BL4401 ECP is its user-friendly digital interface. The lock uses a mechanical push button system, eliminating the need for keys or cards, thus reducing the risk of lost or stolen keys. The lock can be easily programmed on the door with the ECP function. This feature makes the BL4401 an ideal choice for facilities managers looking to streamline their access control systems.
The BL4401 has the same footprint as the BL2600 series and BL4400 series of smart door locks. This makes it the perfect choice when upgrading your access control to a medium heavy duty range. No new holes or filling required; a quick and easy replacement. 
Exquisite Finish: The MG Pro Advantage
The MG Pro black finish provides resistance to salt spray and harsh weather, making it the ideal choice for coastal and industrial applications where standard finishes may corrode. This unique feature makes the BL4401 a long-term investment for your security needs, offering both aesthetics and durability in one package. This premium finish not only provides an extra layer of protection against harsh weather conditions, further enhancing the lock's durability but it is also pleasing to the eye and compliments many ranges of door hardware.
Why Choose the Borg BL4401 ECP?
Choosing the Borg BL4401 ECP marine grade digital lock is more than just opting for a security solution. It's an investment in peace of mind. With its robust construction, high security features, easy-to-use interface, and exquisite MG Pro black finish, this digital door lock goes beyond expectations. It offers not just protection, but the convenience and aesthetic appeal that facilities managers and construction professionals seek. Take a step into the future of access control with the Borg Locks range.
Read More
Reviews (0)