Briton 377 Double Panic Bolt | Rebated Set | Silver | EN1125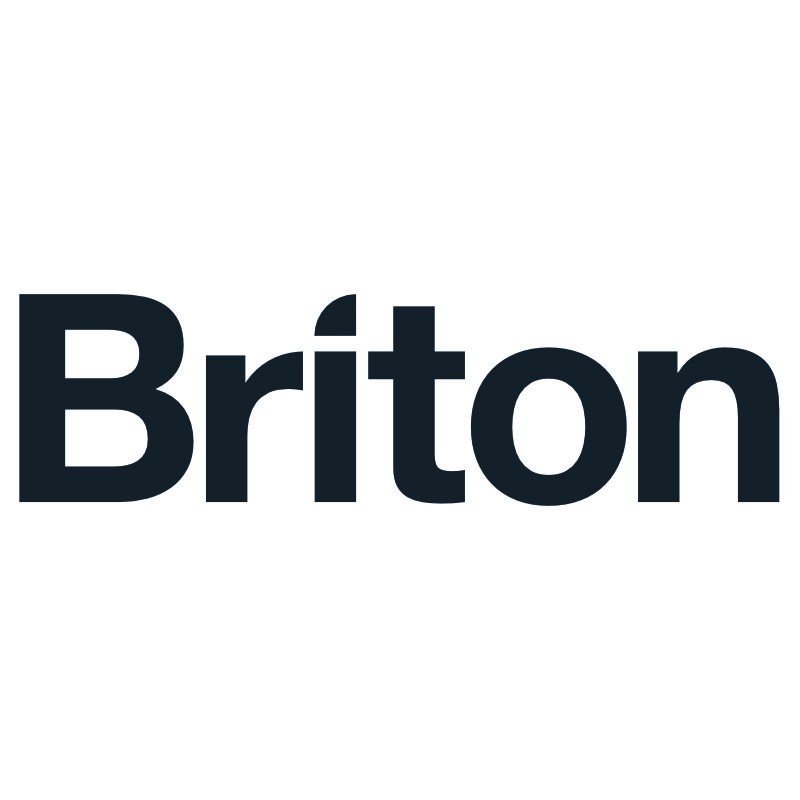 PCB377E
The Briton 377 double panic bolt consists of a Briton 376 vertical panic bolt, Briton 378 rim panic latch, and a 378DDS double door strike and is for rebated doors.
Read more
NEXT WORKING DAY DELIVERY
Order before 3:30pm
| Quantity | Discount | You Pay |
| --- | --- | --- |
| 5 | £4.50 | £94.50 VAT excl. |
Description
Product Manuals
Briton 377 Double Panic Bolt
The Briton 377 double rebated panic bolt set is suitable for pairs of rebated timber non-fire rated and fire smoke doors up to 2500mm high x 1300mm wide per leaf. It is CE marked and comprised of a Briton 376 vertical panic bolt, 378 reversible rim panic latch, and 378DDS double door strike.
The Briton 377 push bar panic exit device is tested to meet EN 1125 standards for panic exit devices, so it is perfect in areas where personnel and members of the public will not be aware of how the exit devices operate in an emergency. Escape doors in public areas, or areas with 60+ occupants, should have hardware fitted that is compliant and tested to this standard, which would include shops, schools, hospitals, and cinemas.
Key Features of the Briton 377 Exit Device
Suitable for rebated double doors
Includes 378DD double door strike
Three point locking for extra security
Features an anti-thrust device to prevent the vertical rods being forced
Adjustable top and bottom shoots
Sprayed silver finish
CE marked to EN 1125 (2812-CPR-AAA011)
UKCA marked to EN 1125 (1121-CPR-UK-AAA7569)
Certifire Approved CF5506
Fire tested to EN 1634
Suitable for 120 minute fire rated timber doors*
240 minute fire rating on metal doors (377M available upon request)
Vertical shoot bolts to suit doors up to 2500mm high
Minimum door leaf width: 665mm
Maximum door leaf width: 1300mm (pairs of doors up to 2600mm wide)
Tested to over 200,000 cycles
Main casing dimensions: 165mm x 55mm x 99mm
* when fitted with an outside access device or with a mortice lock it is possible to achieve a 60 minute / 1 hour fire rating.
This panic exit hardware set for double doors is supplied with fixings and self adhesive 'Push Bar To Open' signage. The push bars can be cut on site to suit the width of the door and the vertical shoot bolts can also be adjusted to suit the height of the door leaf. The fixings are self-tapping screws that are suitable for both timber and metal doors.
Briton 377 Fitting Instructions
In the Product Manuals section, you will find various documents to download for the Briton 377 SE double door panic bolt. They include the technical data sheet, installation instructions, CE certificate, and Declaration of Performance (DOP). The documents cover the 378 panic rim latch and 376 vertical panic bolt parts of the set.
This set is suitable for rebated double doors with the single point locking rim latch fitted to the first opening leaf. The second opening leaf is secured by the two point locking vertical bolts. Both leaves have push bar operated single action egress from inside. The minimum door stile width for a 13mm rebate is 78mm, and a minimum of 90mm wide for a 25mm rebate.
The manufacturer recommends monthly visual and functional checks of the panic hardware and the door it is installed on, to ensure that all components are in good condition and working correctly. Details on the checks and maintenance, including cleaning, can be found on the technical data sheet.
Briton 376 Series Exit Hardware
A wide range of spares and accessories are available in the 376 range, including fixing packs, Pullman assemblies, and extra long shoot bolts. The extra long shoot bolts allow the door hardware to cover leaves up to 3350mm high. If you need panic hardware for a single door that is ideal for public areas then the Briton 376 panic bar is suitable for left and right hand single door leaf installation and is site reversible.
If you require panic hardware for metal doors, contact our technical sales team today to discuss your requirements; the 377M is the variant for use on metal doors. The 376 range of emergency exit door hardware is also available in various PVD plated finishes as a special order, including satin stainless steel and polished stainless steel.
If authorised external access is required then Briton produces a range of Outside Access Devices (OADs) which are operated by a lever or a knob and locked with a euro profile cylinder. There is also the option of the 9260 mechanical digital lock outside access device which provides access by code.
Read More
Reviews (0)