Briton 1120B Door Closer Silver | EN2-4 | Medium Duty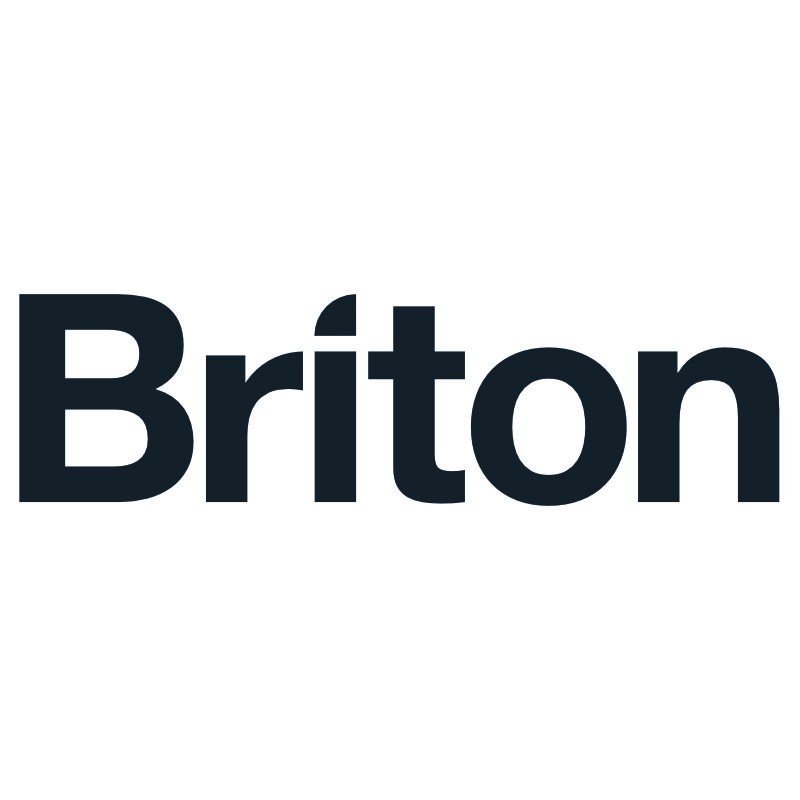 DCB1120B
The Briton 1120B door closer has built in adjustable backcheck, is medium duty, and can be used on fire doors. It is EN 2-4 and suits doors up to 1100mm.
Read more
NEXT WORKING DAY DELIVERY
Order before 3:30pm
Description
Product Manuals
Briton 1120B Door Closer | Silver
The Briton 1120B door closer is a power size EN 2-4 spring adjustable overhead door closer. It is CE marked, Certifire Approved, and fire tested so it is suitable for fire door applications. The rack and pinion unit has built in adjustable backcheck which provides a cushioning effect to prevent damage to the door and frame when the door is opened with excessive force.
This overhead door closer is suitable for universal installation as it can be fitted in the following configurations:
Figure 1/61 – For pull side mounting / transom mounting
Figure 66 – For push side mounting (EN3 and 4 only)
Fig. 66 is also known as parallel arm application.
The 1120B is not handed so it can be fitted to side hung left handed and right handed doors. It is supplied with fixings for all standard applications and can be used to close non-fire rated and fire rated doors in medium to high traffic areas such as corridors and offices.
Key Features of the Briton 1120B Overhead Door Closer Silver:
Power adjustable size EN 2-4
Adjustable backcheck
Adjustable closing speed 180° to 15°
Adjustable latch action 15° to 0°
Trimplate cover
Screw thread arm
Suitable for exterior and interior doors
Suitable for doors 750mm-1100mm
Suitable for doors up to 80kg
Maximum opening angle 180° in Fig. 1 and Fig. 61
Maximum opening angle 130° EN 3 and EN 4 in parallel arm Fig. 66
CE marked to EN 1154 (2812-CPR-AD0034)
UKCA marked to EN 1154 (1121-CPR-UK-AD7581)
Fire tested to EN 1634
120 minute fire rating – timber doors
240 minute fire rating – steel doors
Certifire Approved CF388
Full classification code: 4 | 8 | 2-4 | 1 | 1 | 3
Capable of meeting the requirements of BS8300
Body dimensions: 38.5mm x 236mm x 60mm
If you are installing this closer to a fully insulated or uninsulated steel based doorset, it should be fitted to the fire risk face of the door only if the 4 hour fire rating is to be achieved.
In the same range is the Briton 1130B door closer which also has backcheck but in addition, has electromagnetic hold open function, suitable for pull side mounting on fire rated doors.
Briton 1120B Door Closer Adjustment
This rack and pinion overhead closer has both adjustable closing and latch speed for a smooth closing action. The overall power is spring adjustable. To achieve the fire rating, the closer must be installed at a minimum power size EN 3.
EN 2 - Suitable for doors up to 850mm wide and 40kg
EN 3 - Suitable for doors up to 950mm wide and 60kg
EN 4 - Suitable for doors up to 1100mm wide and 80kg
Briton 1120B Door Closer Instructions
In the Product Manuals section, you can download or view the technical documents for this model, including the technical datasheet, DOP (Declaration of Performance), and the Briton 1120B door closer fitting instructions for all mounting options.
The fixing template makes it easy to fit, and accurate every time. The installation instructions include detail on the adjustment for the backcheck, latching action, and closing speed. Door controls with backcheck are common; it offers resistance when doors are forcefully opened, making them ideal for schools and public buildings.
The manufacturer recommends quarterly maintenance of this medium duty overhead door closer, to ensure that the closer shuts the door entirely into the frame and that all fixings are tight and in place. A light oil should be applied to the arm knuckle joint to ensure a smooth operation. You can read more about suggested product maintenance in our blog 'Fire Door Safety Checklist: 8 Step Guide'.
Contact our technical sales team today if you have any queries, or if you need a quote for a different finish or function of closer.
Read More
Reviews (0)