Zoo ZDC0024A Overhead Door Closer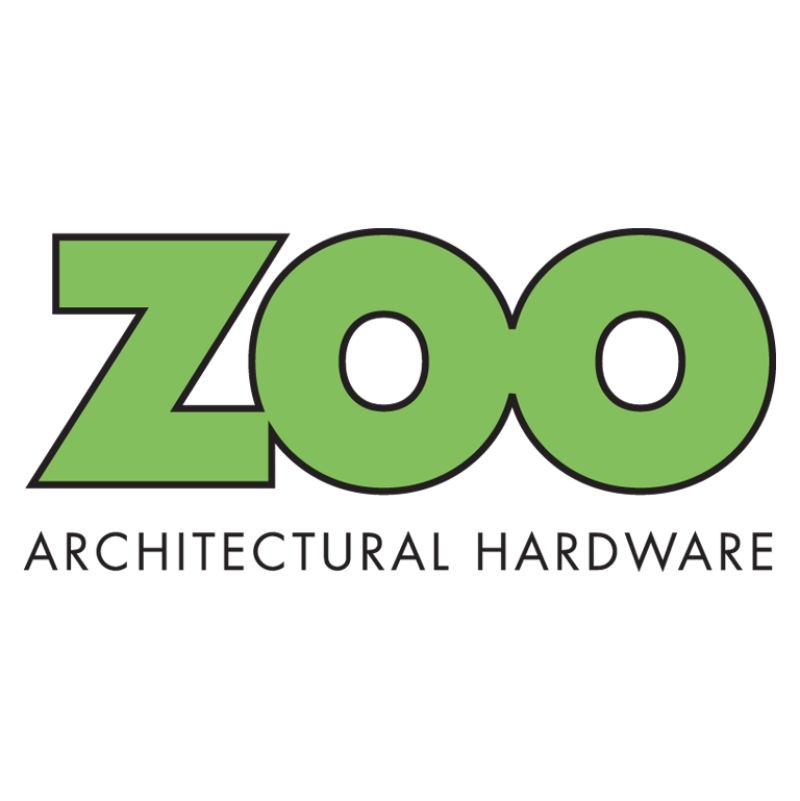 DCZ0024A
The Zoo ZDC0024A door closer is suitable for use on fire doors from FD30-FD120 and has adjustable power size EN 2-4. Select silver or satin nickel finish.
Read more
NEXT WORKING DAY DELIVERY
Order before 3:30pm
Description
Product Manuals
Zoo Hardware ZDC0024A Overhead Door Closer
The Perfect Solution for Smooth and Controlled Door Closing
When it comes to overhead door closers, the Zoo Hardware ZDC0024A stands out for its quality and functionality. Crafted with precision engineering and attention to detail, this door closer ensures seamless door operation and reliable performance, making it an ideal choice for a wide variety of applications.
Key Features that Elevate the Zoo Door Closer
Spring adjustable power size EN 2-4
Semi-radiused cover
Silver or satin nickel finish
Backcheck function*
Delayed action function**
Adjustable closing speed
Adjustable latching action
Maximum door weight: 80kg figure 1 and 61 application
Maximum door weight: 60kg figure 66 application
Maximum leaf width: 1100mm figure 1 and 61 application
Maximum leaf width: 950mm figure 66 application
Successfully tested to BS EN 1154
Suitable for use on timber fire doors - FD30, FD60, FD90, and FD120
Successfully tested to BS EN 1634-1
UKCA Marked AD7792
CE Marked AD7994
Certifire Approved CF6103
Aluminium body, steel arm
*If installed in Figure 61 application that includes a head projection, the backcheck function is not suitable for use on fire rated doors.
**The closer is untested when the delayed action function is used, so it should not be installed on fire doors if using delayed action.
Adjustable Closing Speed & Latching Action
One of the standout features of the Zoo ZDC0024A door closer is its adjustable closing speed and latching action. This means you have full control over how quickly or slowly the door closes, ensuring a gentle and safe closing for users. Moreover, the latching action helps the door firmly close, enhancing security and privacy.
Delayed Action Mechanism
The door closer is equipped with a delayed action option, which is particularly valuable for buildings that need to accommodate people with reduced mobility. This feature provides them with ample time to pass through the doorway without the door closing too quickly behind them. Slow moving foot traffic can be accommodated with delayed action but this function should not be used on fire doors.
Backcheck Functionality
The integrated backcheck function prevents the door from being opened too forcefully, avoiding damage to both the door and walls. It also enhances safety by reducing the risk of accidents caused by doors swinging open uncontrolled. When fitting a closer with backcheck, we'd always recommend installing a door stop, whether it is wall or floor mounted.
Suitable for Both Left and Right-Handed Doors
The Zoo ZDC0024A door closer is a versatile solution suitable for both left and right-handed doors, making it a convenient choice for various architectural designs and installations.
Certified Fire Door Control
Safety is paramount, especially in commercial buildings and public spaces. The Zoo ZDC0024A heavy duty door closer is designed to meet fire safety standards, providing controlled closing for fire doors to prevent the spread of fire and smoke in the event of an emergency.
Please note that the fire rating does not apply when using delayed action, or when installed in Figure 61 with a head projection whilst using backcheck.
Durable and Accessible
Constructed with premium-grade materials, this scissor arm door closer is built to withstand the test of time. It has been successfully tested to BS 8300 and is suitable for the following minimum door widths:
Figure 1: 857mm
Figure 6: 689mm
Figure 61 (no head projection): 917mm
Figure 61 (50mm head projection): 910mm
Sleek and Discreet Design
Architectural aesthetics play a vital role in enhancing the overall look and feel of a building. The Zoo door closer boasts a sleek and semi-radiused cover, blending seamlessly with any door design and maintaining the visual appeal of the surrounding architecture. It is available in a range of finishes so contact our sales team today with your requirements. 
The Benefits of Choosing the Zoo ZDC0024A Overhead Door Closer
Enhanced Safety and Security
This Zoo door closer ensures controlled and smooth door closing, minimizing the risk of accidents and injuries. It also enhances security by reliably keeping the door closed when not in use, preventing unauthorized access, and improving privacy.
Accessibility and Inclusivity
The delayed action mechanism of the door closer caters to individuals with reduced mobility, providing them with ample time to navigate through the doorway safely. This feature showcases your commitment to inclusivity and accessibility within your facility.
Compliance with Regulations
Building regulations often mandate the use of fire door closers to ensure safety in commercial and public buildings. By choosing the Zoo Hardware ZDC0024A, you can rest assured that you are meeting these essential requirements and creating a secure environment for occupants.
This overhead door closer is successfully tested to BS EN 1634-1 and can be used on fire rated doors from FD30 to FD120.
Versatile and Easy Installation
The Zoo Hardware ZDC0024A closer is designed for ease of installation and is suitable for both left and right-handed doors. It can be fitted on the push or pull side, door mounted or frame mounted.
Elevate Your Facility with the Zoo ZDC0024A Door Closer
The ZDC0024A overhead door closer is the epitome of precision and functionality. Its adjustable closing speed, delayed action mechanism, backcheck functionality, and fire door control certification ensure the safety and convenience of all users. 
Enhance door control, elevate safety, and add a touch of style to your buildings with this rack and pinion overhead door closer. Experience the seamless blend of quality and functionality as you create spaces that stand the test of time. 
Read More
Reviews (0)