ADAMS RITE 4710 Cylinder Deadlatch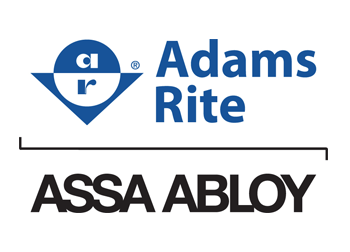 LB5251SA
The ADAMS RITE 4710 Cylinder Deadlatch is heavy duty and available with three different backsets. External operation is by round threaded cylinder, sold separately. Internal operation options are: thumbturn, paddle handle, half lever set, escape hardware.
Read more
NEXT WORKING DAY DELIVERY
Order before 3:30pm
This heavy duty ADAMS RITE 4710 Cylinder Deadlatch has the following features:
Backset 24.6mm / 28.6mm / 38.1mm
Case depth: 40.6mm / 44.7mm / 54.4mm
Case size: 173mm x 25mm
Designed for use on aluminium doors
Auto deadlocking latch when door closes against the strike
Reversible latch bolt
Maximum operational door gap 3-5mm
Anti-pick baffle Latch bolt with hardened steel pins
Faceplate Supplied Separately
The 4710 deadlatch can be installed in conjunction with the Adams Rite 7100 series electric strikes, to provide remote access control. 
Read More
Reviews (0)