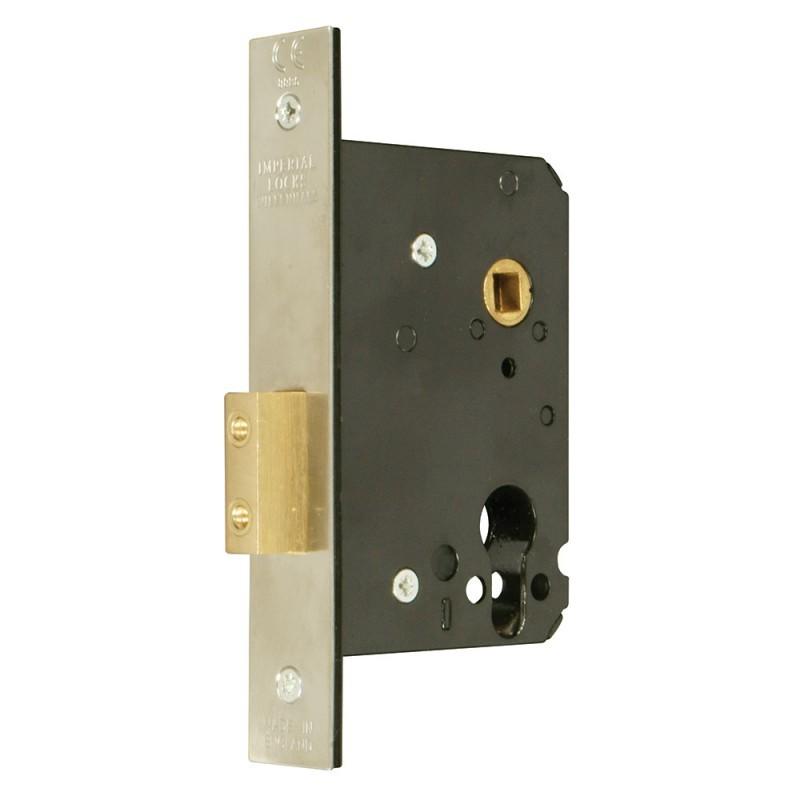 Have a question about this product?

Get in touch
IMPERIAL G7007 Upright Mortice Escape Deadlock
XB5310SS
The IMPERIAL G7007 Upright Mortice Escape Deadlock to suit a euro profile cylinder. In the standard one-way action, the deadbolt is withdrawn by key from either side or by a lever handle or turn knob from the inside.
Read more
Description
This IMPERIAL G7007 Upright Mortice Escape Deadlock has the following features:
Stainless steel finish
76mm case depth
57mm backset
51mm centres
8mm follower
108mm case height
152mm x 25mm faceplate
95mm x 25.5mm strike plate
Pierced to accept 20mm and 38mm centre bolt fixing escutcheons
CE marked
Fire door rated to BS EN 1634-1:2000
BS EN 12209 performance rated
13mm bolt throw
Brass deadbolt with hardened steel rollers
Supplied with fixing screws
Please note that this escape lock is not recommended for use with a cylinder and thumbturn.
Reviews (0)
Related Products