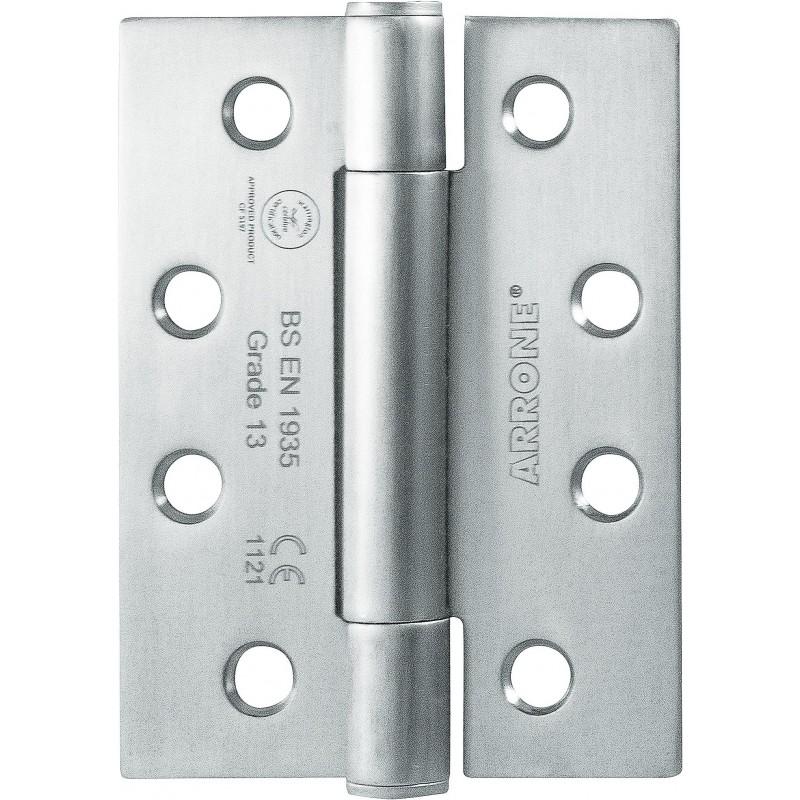 Have a question about this product?

Get in touch
ARRONE AR8580 Fire Rated Grade 13 Concealed Bearing Hinge

HB1590SS
The ARRONE AR8580 is a fully concealed, maintenance free, low friction hinge. It is Grade 13, manufactured from Grade 304 satin stainless steel and measures 102mm x 76mm. This hinge is fire-rated and suitable for a maximum adjusted door weight up to 120kg.
Read more
Description
The ARRONE AR8580 is a full "bells and whistles" bearing and hinge design solution. Clean lined, three knuckle hinge, no obtrusive bearing to affect the pleasing aesthetics, yet packed with high performance power. The central knuckle on each hinge is machined to take a stepped high technology polymer bush requiring no lubrication, providing both vertical and lateral low friction and extremely low wear characteristics. All of which provides a totally maintenance free hinge. This hinge is CE marked and Grade 13.
*INTUMESCENT MUST BE USED TO ENSURE FULL COMPLIANCE WITH FIRE RATING.
Reviews (0)
Related Products