Axim TC-9500-17 Heavy Duty Bottom Pivot Assembly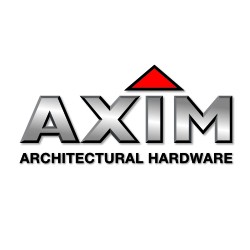 DCAX9500-17
The Axim TC-9500-17 bottom door pivot is for use with the TC-9900 series transom door closers. It is fully adjustable, and is supplied with fixings. 
Read more
NEXT WORKING DAY DELIVERY
Order before 3:30pm
Introducing the Axim TC-9500-17 Top Load Bottom Pivot
In the competitive world of door hardware, the Axim TC-9500-17 bottom door pivot has set a benchmark for quality and reliability. Whether you're a facilities manager, a maintenance contractor, or in construction, the significance of a dependable and durable door pivot cannot be overlooked. 
Offering a perfect blend of form and function, Axim Architectural Hardware has crafted this state-of-the-art aluminium door bottom pivot that promises exceptional performance even in the most demanding scenarios. Use in conjunction with the TC-9900 series of overhead concealed transom door closers. 
Key Features of the Axim TC-9500-17 Bottom Pivot Assembly
Product Features of the Aluminium Door Bottom Pivot:
For use with TC9900 transom closers
Aluminium door installation
For use on anti-finger trap doors
100kg loading radial bearing 
70mm standard pivot point
65mm pivot point on glass doors
Fully adjustable height: 31.5mm - 58.5mm
Each full turn equals 2mm adjustment
Floor or threshold fixing
Supplied with all fixings
Built to Last
Designed with precision, the Axim TC-9500-17 is manufactured from high-grade materials, ensuring it stands the test of time. It guarantees the perfect alignment for your doors and remains resistant to wear and tear, even in high use areas.
Aluminium Door Bottom Pivot Perfection
The pivot's aluminium construction guarantees a sleek and contemporary appearance and offers corrosion resistance. This makes it suitable for a range of environments, from modern corporate offices to commercial buildings. It has a 65mm pivot point glass door, cut on 5mm v groove line and a 70mm pivot point for standard doors, providing ultimate flexibility. 
Easy Installation and Maintenance
Axim has always prided itself on producing user-friendly products. With straightforward installation and minimal maintenance needs, the TC-9500-17 pivot is no exception. This is particularly beneficial for maintenance contractors, ensuring quick turnarounds and less downtime. The components for floor fixing or threshold fixing included with this unit.
The Advantages of the Axim TC-9500-17 Pivot Assembly
Consistent Performance
Whether your door experiences heavy traffic or is situated in a low foot traffic area, the consistency in its opening and closing is crucial. With this Axim door bottom pivot, you can always expect a smooth and controlled door movement.
Safety First
A faulty pivot can compromise the security and safety of a premise. Thanks to the robust construction and innovative design of the Axim TC-9500-17, it provides an additional layer of safety, ensuring that the door remains securely in place, reducing potential hazards.
Aesthetically Pleasing
For facilities managers, ensuring the aesthetics of their premises is just as important as functionality. This aluminium door bottom pivot boasts a sleek design that seamlessly integrates with modern door systems, enhancing any space's overall look and feel. A concealed door closer provides all of the same functions as a surface mounted closer but with the additional benefits of discreet installation.
Cost-Efficient Solution
In the long run, investing in a high-quality pivot like the Axim TC-9500-17 results in significant cost savings. With fewer replacements and repairs, facilities managers can allocate their resources to other pressing matters.
Door hardware should be checked for functionality and wear and tear on a regular basis but installing the right product for the right job lessens the time and cost of any maintenance or replacements. 
Why Axim TC-9500-17 Should Be Your First Choice
The Axim TC-9500-17 universal bottom pivot is not just a product; it's a promise of unparalleled quality, durability, and efficiency. Whether you're overseeing a new construction project, managing a large facility, or simply ensuring that the doors in your building operate smoothly, the TC-9500-17 pivot assembly is the product you need.
With its exceptional features and undeniable benefits, it's not just a pivotal piece of hardware; it's a pivotal decision for your facility's operational excellence. Choose the best. Choose Axim door hardware today.
Read More
Reviews (0)