BORG BL4409 ECP Marine Grade Digital Door Lock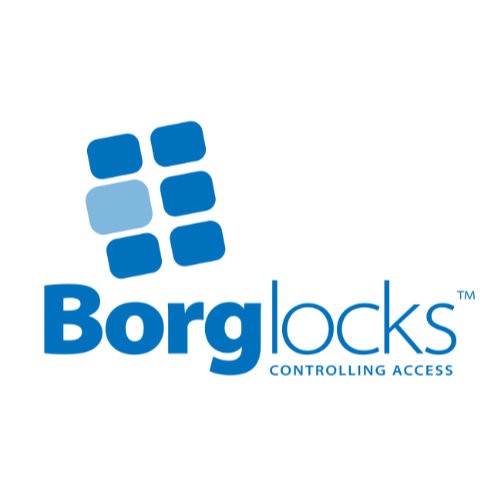 DLB4409MG
The Borg Locks BL4409 ECP has an external lever and digital keypad with an inside turn-knob and rim-fixed slam latch, making it perfect for narrow gates.
Read more
NEXT WORKING DAY DELIVERY
Order before 3:30pm
Description
Product Manuals
Borg Locks BL4409 ECP Digital Door Lock: Ensuring Your Security with Modern Innovation
In the fast-evolving world of security solutions, the Borg BL4409 ECP digital lock emerges as a top-tier, next-generation product. As a facilities manager, contractor, or tradesperson, you understand the importance of blending security, accessibility, and durability. The Borg BL4409 lock excels in each of these areas, delivering an unparalleled combination of sophisticated technology and robust, reliable operation.
Key Features of the Borg Locks BL4409 ECP Digital Lock 
Easicode Pro coding chamber
Medium-heavy duty access control solution
Suitable for external use in the harshest of conditions
Free-turning lever handle operation externally
Internal knob-turn operation
Non-handed keypad
Holdback function 
Black MG Pro marine grade finish
Digital lock with slam latch
Suitable for use on external composite and wooden gates and doors
To suit door thickness up to 80mm
Over 4,000 potential combinations
Salt spray tested to over 1000 hours
75mm lever handle
External keypad dimensions: 142mm x 41mm x 21mm
Overall external projection: 50mm including lever
Discover the Borg Locks Difference with the BL4409 ECP
Borg have long been trusted by professionals across the architectural ironmongery and door controls industry. When you choose the Borg Locks BL4409, you're not only investing in a state-of-the-art digital door lock, but also in the proven reliability and robustness that Borg represent, as they always strive for excellence.
Key Features of the BL4409 Digital Door Lock
The Borg BL4409 marine grade construction ensures it stands up to harsh conditions, including those with high salt content. The ECP Easicode Pro technology allows for on-the-door code changes, without the need for removing the lock. This ensures efficient operations, saving you time and effort during routine updates or time sensitive code changes.
The BL4409 digital door lock also shines with its MG Pro black finish. This is not just a stylistic choice. This specially designed finish provides added resistance to corrosion, making it even more durable in challenging environments. This results in less maintenance, longer life, and higher value for your investment.
Why Choose the Borg BL4409 ECP Marine Grade Digital Door Lock
Choosing the Borg BL4409 means investing in a lock that offers superior security, and excellence in design,  while also enhancing the convenience of door operations. The advanced digital capabilities make it easy to manage access to your facility, a critical feature for facilities managers and contractors managing multiple access points or dealing with high staff turnover.
Embrace the Flexibility of the Borg Locks Slam Latch Digital Door Lock
The Borg BL4409 isn't just about high-tech features it is also about convenience. It has the same footprint as the BL2600 series and features the same keypad as the popular BL3400 series. So, it is easy to retrofit as a replacement to various older models whilst having familiar functionality for users. 
This model is equipped with a rim fixed slam latch. The clever design and simplicity make it the perfect choice for narrow gates that cannot accommodate a mortice latch model, such as the BL4401.
Secure Your Future with the Borg BL4409 Digital Door Lock
In an age where security and accessibility go hand-in-hand, the Borg BL4409 ECP marine grade digital door lock provides a top-tier solution that balances both. This digilock combines the convenience of digital technology with the reliability of Borg Locks, proving an invaluable asset to facilities managers, electrical contractors, and all construction trades.
Secure your premises with Borg Locks. When it comes to access control, make a choice that puts you in control, effortlessly, with a range of quality products designed in the UK by experienced engineers. With Borg locks, secure your peace of mind alongside your property.
Read More
Reviews (0)