BORG BL2625 ECP Marine Grade Digital Door Lock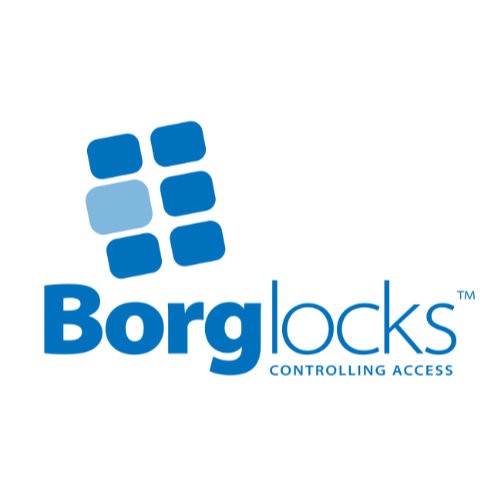 DLB2625MG
The Borg BL2625 is a double-sided digital lock in their MG Pro black marine grade finish. Its rim deadlock is suitable for use on doors and gates up to 80mm.
Read more
NEXT WORKING DAY DELIVERY
Order before 3:30pm
Description
Product Manuals
Borg Locks BL2625 Back-to-Back Digital Lock: Unrivalled Security 
This remarkable Borg digital door lock is designed for applications too narrow to contain a regular mortice latch. The rim fixed setup offers a sturdy and comprehensive solution for facilities managers, landlords, and a variety of construction trades. It encapsulates a unique fusion of durability, style, and locking technology, which redefines the standard for security systems.
Key Features of the Borg Locks BL2625 ECP Digital Door Lock 
Easicode Pro coding chamber
Medium duty access control solution
Suitable for external use in harsh conditions
Rim fixed deadbolt
Non-handed
Black MG Pro2 marine grade finish
Suitable for use on external timber and composite doors and gates
Knurled knob operation both sides
Internal stainless steel components
Suitable for doors and gates with a thickness of 80mm
Over 4,000 potential combinations
Tested to 100,000 cycles
38mm deadbolt, extends to 58mm
Over 1000 hours salt spray testing 
External keypad dimensions: 142mm x 41mm x 21.8mm
Overall external projection: 38.1mm including knob
Overall internal projection: 63mm including knob
Supreme Marine Grade Resilience 
Engineered to withstand harsh environmental conditions, the BL2625 has superb marine grade resilience. This lock delivers outstanding resistance against corrosion and environmental conditions, a must-have for industrial and commercial settings. Its enhanced durability ensures an extended lifespan, promising long-term cost savings. Fit with marine grade 316 butt hinges for a complete door hardware solution.
MG Pro Black Finish: An Aesthetic Triumph 
The BL2625 is more than a secure door or metal gate lock. Boasting the MG Pro black finish, this Borg Locks digital keypad lock enhances the architectural design of any property. The finish is not just pleasing to the eye but also enhances the product's durability, contributing to its overall lifespan. It has been salt spray tested for over 1000 hours and the internal components are made from stainless steel.
The BORG BL2625 Back-to-Back Digital Door Lock: The Perfect Choice 
Enhanced Security Solution
The BORG BL2625 back-to-back digital door lock has over 4,000 potential code combinations per keypad. Its robust locking technology provides a high level of security, making it a popular choice among facilities management companies. Code change is made on the door with the ECP function, minimising down time. 
Simplified Use and Installation
The BORG BL2625 is engineered for ease of use. The lock provides a rapid and seamless installation process, significantly reducing the overall setup time. Its user-friendly design simplifies the access control process for both facilities managers and end users.
Economical Access Control
This model is a cost-efficient solution to intricate access control systems. The robust build quality and longevity of the BL2625 digital door lock make it a worthy investment. It not only saves on regular maintenance costs but also eliminates the need for frequent key replacements.
Broad Applications
The marine grade durability of the BORG BL2625 back-to-back digital door lock makes it fit for a range of applications. Whether your project involves demanding outdoor environments or high-traffic settings, this Borg lock is prepared to meet the challenge.
Secure Your Premises with the BORG BL2625 Back-to-Back Digital Door Lock
Invest in your facility's security and control with the BORG BL2625 back-to-back door lock. This digilock boasts exceptional durability, innovative locking technology, and an elegant MG Pro Black finish. It is designed to fulfil the most stringent security demands. Ensure the safety of your doors today with the trusted reliability of Borg Locks.
Read More
Reviews (0)