BORG BL2005 ECP Digital Door Lock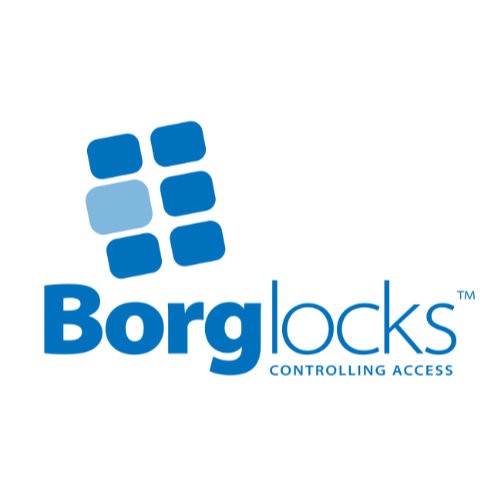 DLB2005
The Borg Locks BL2005 is a light duty digital door lock in satin chrome. It has a surface mounted rim deadlock, so it is ideal for narrow doors. 
Read more
NEXT WORKING DAY DELIVERY
Order before 3:30pm
Description
Product Manuals
Borg Locks BL2005 ECP: Digital Door Lock Reinvented
Discover the functionality and robustness of the Borg Locks BL2005 ECP mechanical lock. An entry level digital door lock expertly designed to cater to the demands of facilities managers, electrical contractors, and all construction trades.
Key Features of the Borg BL2005 ECP
ECP Easicode Pro coding chamber
Light duty use
Suitable for internal use
For narrow stile applications
Fixed internal rim deadbolt
Reversible 
Thumbturn knob keypad
Satin chrome finish
Suitable for use on thin metal gates and doors
Over 4,000 code combinations
Non-sequential codes
Cycle tested to 50,000 operations
38mm deadbolt, extends to 58mm
External keypad dimensions: 142mm x 41mm x 21mm
Overall external projection: 38.8mm including knob
Overall internal projection: 49mm including handle
External knob dimensions: 32mm x 44mm
What Makes The BL2005 Stand Out?
Unrivalled Security with the Borg Locks BL2005 ECP
The Borg BL2005 ECP is your rim fixed deadbolt for securing your facilities. With its ECP coding plate technology, this digital door lock offers security and ease of installation. The code changing mechanism is convenient and quick, making it a desirable choice for environments where access requirements change regularly.
Exceptional Durability
Built to last, the Borg Locks BL2005 ECP digital lock is encased in a robust cast housing with stainless steel buttons. Its enduring design and tough materials make it suitable for internal applications, providing reliability you can count on for years.
Easy Code Changing Mechanism
One of the defining features of this digital door lock is its easy code changing mechanism. Gone are the days of removing your lock from the door to change the code. The Borg BL2005 allows you to swiftly and effortlessly modify your access code without the need for removing the unit from the door, thereby reducing downtime.
Non-Handed Design
Adaptable to any situation, this Borg digital door lock comes with a non-handed design, allowing the lock to be fitted to both left and right-handed doors and gates. This level of adaptability ensures that whatever your door handing, the BL2005 will meet your needs 
Uncompromised Security
The BL2005 digital door lock offers security for light duty internal applications. The easy code changing mechanism allows for maximum flexibility, ensuring your premises remain secure even when staff turnover or access requirements change.
It has the added functionality of an anti-thrust pin. This provides automatic locking when the door is closed, significantly reducing the chance of unauthorised access. 
Adaptability
Whether you're installing on a left or right-handed door, or an internal door or gate, the Borg Locks BL2005 ECP is adaptable to fit your needs. It is reversible with on-door code change, and a surface mounted deadbolt that retracts by 20mm. 
If you need different functionality, such as a digital door lock for panic hardware emergency exit applications, or to suit doors up to 60mm thick, then view our full range of digital locks. 
The Borg Locks BL2005 ECP - Your Ultimate Digital Door Lock
For those in the construction trades and facilities management, the Borg Locks range of digital coded locks provides the perfect blend of security, reliability, and ease-of-use. Trust in its robust design and advanced features to provide the door control solutions your business requires. Experience today the unrivalled security and convenience of the Borg Locks BL2005 ECP digital lock.
Read More
Reviews (0)