BORG BL1506 ECP Digital Lock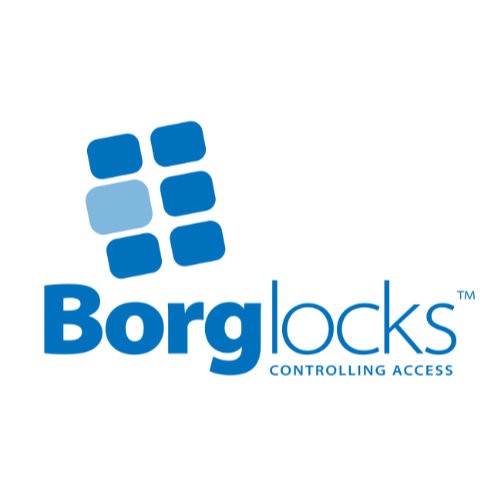 DLB1506MG
The Borg BL1506 is a mini digital lock for use on metal cabinets, cupboards and lockers up to 25mm thick.
Select from satin chrome finish or marine grade MG Pro black. 
Read more
NEXT WORKING DAY DELIVERY
Order before 3:30pm
Description
Product Manuals
Borg Locks BL1506 ECP Digital Cabinet Lock
Secure and simple to install, the Borg BL1506 ECP mini cabinet lock brings an unprecedented level of control and convenience to your hands. Ideal for facilities managers of schools, leisure centres, or hotels, this digital cabinet lock ensures seamless access control.
The marine grade MG Pro black finish coating has been salt spray tested for 1000 hours so is suitable for installation in harsh environments.
Introducing the Borg BL1506: A Cabinet Lock Redefining Security
Created by Borg Locks, a leading name in access control solutions, the BL1506 ECP digital lock combines the security of traditional key-operated locks with the convenience of digital technology. This innovative blend gives you a reliable, keyless solution that offers not only peace of mind but also optimises the efficiency of access control within any facility.
Key Features of the Borg BL1506 Digital Lock
Digital keypad access
Satin chrome or MG Pro black coating
Suitable for metal cabinets, cupboards, and lockers
ECP Easicode Pro coding chamber
Supplied with internal cam and all fixings
Suitable for 2-25mm thick doors
External keypad dimensions: 110mm x 41mm x 22mm
Overall external projection: 40mm including knob
Internal cam dimensions: 47mm x 18mm x 27mm 
Secure Keyless Entry:  The Borg BL1506 ECP features a digital keypad, eliminating the need for keys or cards. This keyless entry method offers optimal convenience while reducing the chances of unauthorised access.
Easy Programming:  With its intuitive interface, the ECP Easicode function allows you to easily program and modify access codes without removing the lock from the door.
Easy Installation: Forget about complex installations. The Borg Locks BL1506 ECP is designed for easy fitting on a range of cabinets, making it a preferred choice for professionals across all trades. Two 8mm holes and one 10mm hole need to be drilled through the door, as per the drilling template for both the BL1506 and BL1706 models.
Enhance Your Facility Management with the Borg Locks BL1506 ECP
The Borg Locks BL1506 ECP Digital Cabinet Lock provides a host of benefits that streamline facility management and security processes.
Increased Security:  This digital cabinet lock brings a new level of security to your facilities. By eliminating the traditional vulnerabilities associated with physical keys, you can ensure the protection of valuable items and sensitive documents.
If required, an additional code change shroud is available to order as a special. This covers up the code change button. Contact us and ask for code S101 code shroud. 
Improved Efficiency:  The convenience of a digital cabinet lock like the Borg BL1506 ECP can save significant time, especially in larger facilities. You can easily manage access codes with the ECP function.
Choose Borg Locks for Unbeatable Security
Whether you're a facilities manager, contractor, or shopfitter, the Borg BL1506 ECP cabinet lock is your solution for a reliable and convenient cabinet access control. By choosing Borg Locks coded locks, you're investing in top-quality products that deliver real value for your money.
Secure your cabinets with a lock that's built for the digital age. Experience the Borg Locks BL1506 ECP today.
Read More
Reviews (0)