Perko Door Closer - Perkomatic R85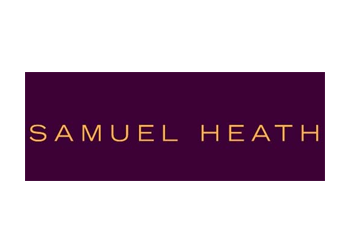 DCRR85B
The R85 Samuel Heath Perkomatic door closer is available in two different finishes. This unit is not suitable for installation on a fire door. 
Read more
NEXT WORKING DAY DELIVERY
Order before 3:30pm
Samuel Heath Perko Door Closer - PERKOMATIC R85
The Perkomatic has outstanding durability and performance and is the ultimate in uncontrolled concealed door closing devices. This door closer offers enhanced aesthetics and reduced opportunity for vandalism in every application.
Perkomatic R85 Concealed Door Closer - Key Features
Suitable for internal doors up to 75kg/165lbs

Light to medium duty door use

Brass or satin chrome finish

Precision-engineered chains

Easily adjusted latching action

Lightweight aluminium housing

Tested to withstand 500,000 closing cycles

Radiused faceplates

Supplied with fixing screws and full fitting instructions
This closer is NOT suitable for use on fire rated doors.
Fire Rated Concealed Door Closers
The R85 Perkomatic door closer has been fire tested to BS EN 1634-1 and BS 476 but is an uncontrolled door closer. It cannot be CE marked and therefore cannot be used on fire doors. If you have a fire door that needs a jamb door closer then you will need the Perko R100 Powermatic closer.
The concealed Perko Powermatic R100 door closer is CE Marked and UKCA Marked. This closer is suitable for use on FD30 and FD60 rated doors. So, this Certifire Approved EN3 controlled door closer is the only choice for a concealed fire door jamb closer. We stock this closer in four different finishes and have the intumescent kit available to buy as a separate product.
Other options for a compliant concealed fire door closer are the Dorma ITS 96. It has adjustable power size EN 2-4, with models suitable for FD30 and FD60 doors, plus there is an electromagnetic version with hold open.
The Geze Boxer is an integrated fire rated concealed closer with standard single or double action variants, plus an electromagnetic hold open model, all of which are suitable for installation on fire rated doors.
Sleek Design and Durable Construction
The manufacturer states "housed in a lightweight aluminium casing, the hydraulic mechanism can be easily adjusted to provide the desired latching action for each application, whilst the precision engineered chain ensures smooth and lasting service".
The R85 closer's robust construction is capable of withstanding 500,000 closing cycles. Experience the difference that the Perkomatic R85 makes with the dual chain action that ensures a smooth and controlled door closing.
Versatility and Durability for Various Applications
The Perkomatic R85 is suitable for a wide range of applications such as residential, commercial, or institutional settings. The concealed door closer is designed to excel in demanding environments.
Its outstanding performance, durability, and enhanced aesthetics make it the preferred choice for architects, designers, and installers. Shop now and enjoy the benefits of reliable door control and effortless installation.
Read More
Reviews (0)