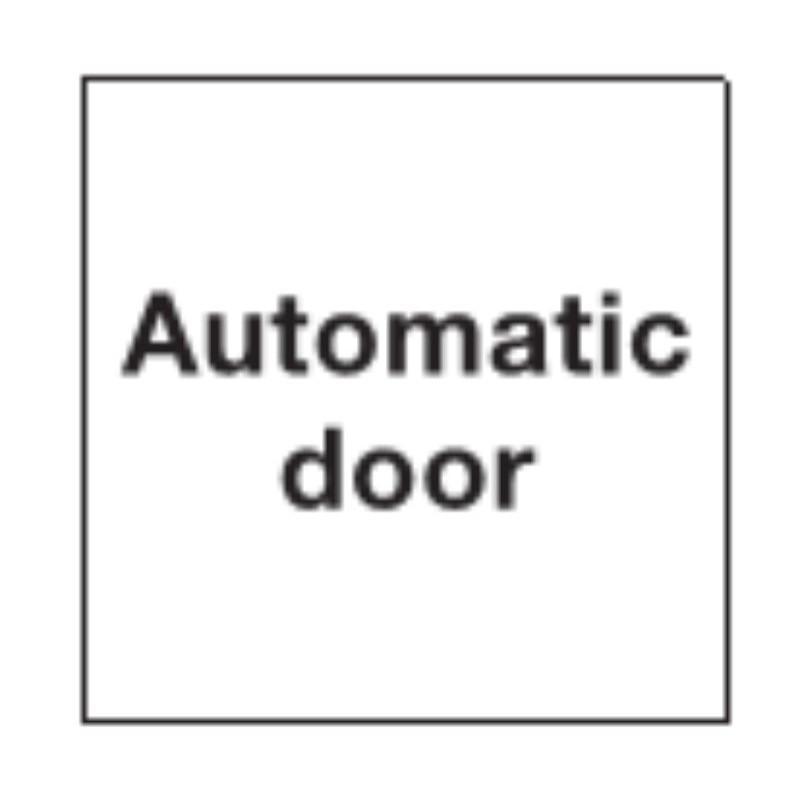 Have a question about this product?

Get in touch
NB1100XX
A 150x150mm sticker reading Automatic Door.
Read more
Description
A 150x150mm sticker, black text on a white background, reading Automatic Door.
Reviews (0)
Related Products
A 75mm diameter Automatic Fire Door Keep Clear Sign in a choice of four finishes.
A fire exit sign measuring 440mm x 150mm, denoting a running man symbol. Supplied with adhesive arrows to enable the arrows to be applied in the required direction.