Have a question about this product?

Get in touch
440mm x 150mm Fire Exit Running Man Sign
NB1912XX
A fire exit sign measuring 440mm x 150mm, denoting a running man symbol. Supplied with adhesive arrows to enable the arrows to be applied in the required direction.
Read more
Description
This style of fire exit sign gives a visual indication on the direction of the nearest fire exit/emergency exit, to help employees and visitors by instructing them on the required direction of travel for the quickest emergency escape route. Apply the arrows to point in the direction of the nearest emergency escape.
Reviews (0)
Related Products
A 75mm diameter Automatic Fire Door Keep Clear Sign in a choice of four finishes.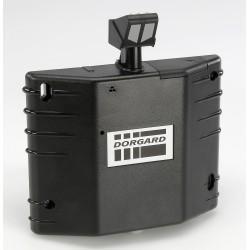 The Dorgard is a BS EN155 compliant, wire-free solution for legally holding open fire doors; that you can install in under 5 minutes.
Intumescent Plain Fire Seal – 1050mm length.