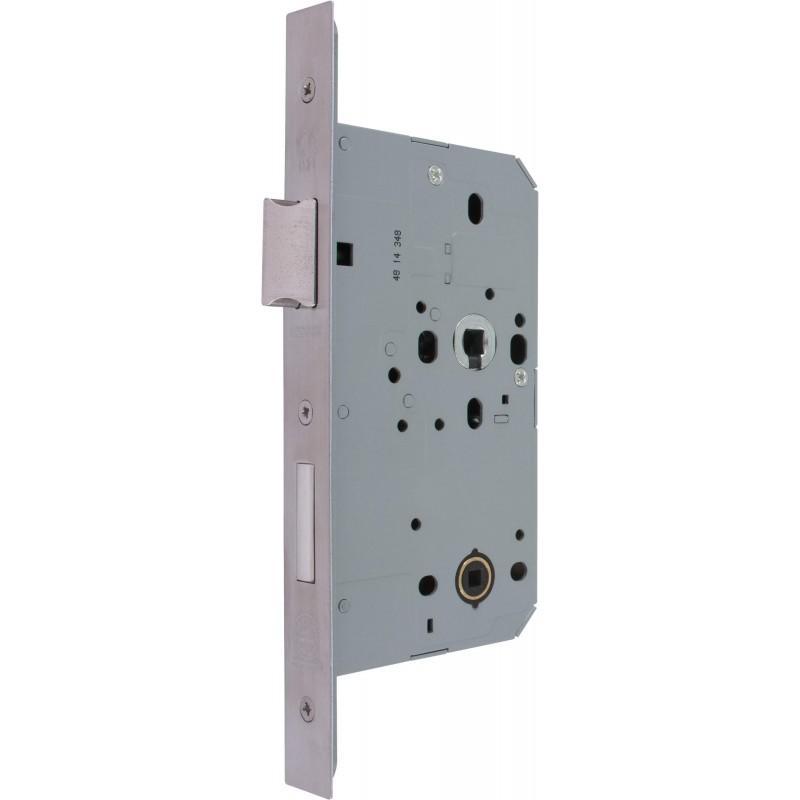 Have a question about this product?

Get in touch
ARRONE AR8103 Bathroom Lock - 60mm Backset

LB0146SS
ARRONE AR8103 Mortice Bathroom Lock with a 60mm Backset
Read more
Description
The ARRONE AR8103 DIN Mortice Bathroom Lock is pierced to accept furniture and escutcheons at 38 mm centres. F69 Satin Stainless Steel ARRONE®; CE Mark; Certifire 8mm furniture follower with spindle grip Brass, 11 mm projection, reversible and guided Zinc hardened, double-throw, 21 mm projecting double removable forend, flushdoor square, 169x24 mm, with tidy.
The AR8103 has been included in a fire test to BS EN1634 Part 1 and has been assessed for use on 30 / 60 timber, 90 / 120 minute composite timber and 240 minute steel fire doors. The use of intumescent with this product is essential for compliance with this standard.
Compatible Intumescent Lock Jacket Code: XB8465XX
Dimensions - Depth: 88 mm length: 165 mm width: 16 mm, modular 60 mm
Product Manuals
Reviews (0)
Related Products
This is an intumescent lock jacket to suit DIN standard mortice locks.