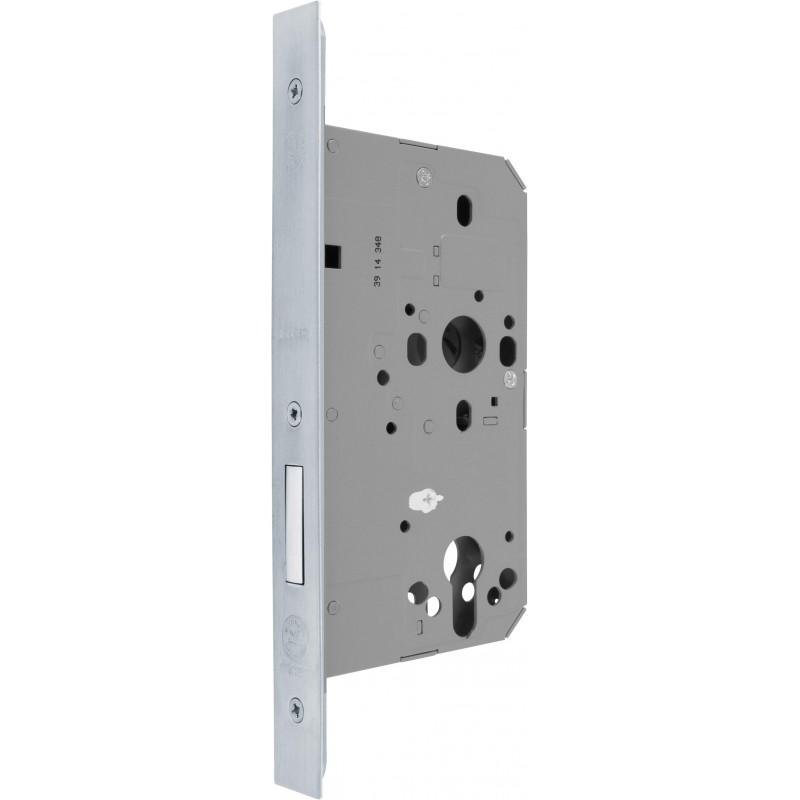 Have a question about this product?

Get in touch
ARRONE AR8102 Deadlock - 60mm Backset

LB0136SS
ARRONE AR8102 Euro Profile Deadlock with a 60mm Backset
Read more
Description
The ARRONE AR8102 DIN Euro profile Deadlock is pierced to accept furniture and escutcheons at 38 mm centres. Euro profile cylinder 72 mm 235x24 mm, square F69 Satin Stainless Steel ARRONE®; CE Mark; Certifire 8mm furniture follower with spindle grip Brass, 11 mm projection, reversible and guided Zinc hardened, double-throw, 21 mm projecting double removable forend, flushdoor square, 169x24 mm, with tidy.
The AR8102 has been included in a fire test to BS EN1634 Part 1 and has been assessed for use on 30 / 60 timber, 90 / 120 minute composite timber and 240 minute steel fire doors. The use of intumescent with this product is essential for compliance with this standard.
Compatible Intumescent Lock Jacket Code: XB8465XX
Dimensions - Depth: 88 mm length: 165 mm width: 16 mm, modular 60 mm
Product Manuals
Reviews (0)
Related Products
This is an intumescent lock jacket to suit DIN standard mortice locks.