Have a question about this product?

Get in touch
Intumescent Hinge Pack - 6 no. Plates
XB8451XX
An intumescent hinge plate pack of 6, to suit 3no hinges.
Read more
Description
Intumescent hinge pack
• Tested to BS476 part 22
• Tested to BS EN 1634
• 6 no plates for 3 no. hinges
Reviews (0)
Related Products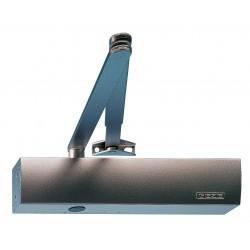 The GEZE TS2000NVBC is a rack & pinion overhead door closer which is approved for use on single action doors with leaf widths of up to 1100 mm and suitable for smoke and fire doors. It comes with variable Power Size EN 2-4 and adjustable closing speed, latching action and backcheck.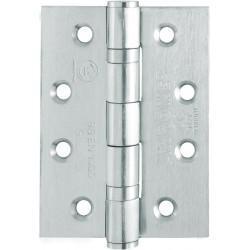 The ARRONE AR8187 is a high performance, low friction ball-bearing hinge. It is Grade 13, fire-rated and suitable for a maximum adjusted door weight of up to 120kg. This hinge measures 102mm x 76mm and has a satin stainless steel finish.
A 75mm diameter Fire Door Keep Shut Sign in various finishes.