Intumescent Strips | Fire & Smoke Seal | Single Door Pack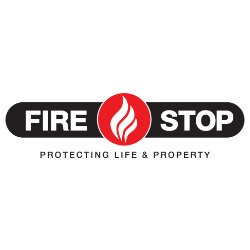 XB10DPW
This pack contains 5no 1050mm lengths of brush fire and smoke intumescent strips to suit a single timber fire door.
Select white or brown finish, and 10mm x 4mm, or 15mm x 4mm.
Read more
NEXT WORKING DAY DELIVERY
Order before 3:30pm
Intumescent Strips | Fire & Smoke Seal Single Door Pack
Intumescent seals are vital components in ensuring the safety of any building when it comes to passive fire protection. At Door Controls Direct, we take pride in offering top-quality intumescent strips that not only meet but exceed industry standards. These specialized fire and smoke seals are designed to contain and prevent the spread of fire and smoke in the event of a fire, safeguarding lives and properties.
What are Intumescent Strips and Seals?
Intumescent strips and seals are ingeniously designed products that expand when exposed to high temperatures, such as those produced during a fire. The expansion creates a robust barrier that fills gaps around doors, effectively sealing them shut. These fire door seals play a crucial role in compartmentalizing fire and smoke,  providing valuable extra time for occupants to evacuate the building safely and minimizing damage to property.
Key Features of Our Intumescent Strips and Seals
This is a pack of 5no 1050mm lengths to suit a single door. Select brown or white finish, and 10mm or 15mm width. 
30 minute fire rating 
10mmx 4mm or 15mm x 4mm sizes
Brown or white finish with black brush pile
Combined intumescent fire and smoke seal 
High performance graphite core
Rapid multi-directional expansion
Certifire Approved - no. CF846
Extensively tested to BS 476 part 22 & 31.1
5 x 1050mm lengths to suit a single FD30 door
Installing these intumescent fire and smoke seals is a hassle-free process. The single door pack can be easily fitted into standard timber door frames. 
Premium Quality Fire and Smoke Protection:
Our single door intumescent smoke and fire seal pack is manufactured with premium quality materials, ensuring the highest level of fire and smoke protection. The strips are rigorously tested to comply with all relevant safety standards, providing peace of mind to our customers.
Long-lasting Performance:
Crafted with durability in mind, these intumescent strips offer long-lasting performance, guaranteeing reliable fire stopping and smoke protection for years to come. Their resistance to wear and tear ensures that they remain effective even after continuous use. Always ensure that intumescent seals are checked as part of your regular fire door maintenance program. 
Benefits of Intumescent Strips and Smoke Seals
1. Life-Saving Fire Protection:
The primary benefit of intumescent strips for fire doors lies in their ability to save lives during a fire emergency. By effectively sealing the gaps around doors, they prevent the passage of smoke and flames, allowing occupants more time to evacuate safely.
2. Property Preservation:
In addition to safeguarding lives, our intumescent seals also protect properties from extensive fire damage. By containing the fire and smoke within specific compartments, the spread of flames to other areas is limited, minimizing the overall destruction. If you already have an acoustic and fire seal installed, fire-only intumescent strips are available. 
3. Compliance with Building Regulations:
Meeting safety standards and building regulations is of paramount importance for any property owner or manager. Our 10mm and 15mm intumescent seals are rigorously tested and approved, ensuring that your building complies with the necessary fire safety regulations. If you need intumescent strips for an FD60 door, then install 20mm intumescent seals. 
4. Peace of Mind:
With our single door pack of intumescent strips installed, you can have peace of mind knowing that you have taken essential steps to enhance the fire safety of your property. Whether it's a residential or commercial building, you can rest assured that you have made a wise investment in protecting lives and assets.
Enhance Fire Safety with Intumescent Strips and Seals
Intumescent strips and seals are non-negotiable when it comes to fire safety. Our intumescent seals provide a reliable and efficient solution to enhance the fire and smoke protection of your building whether it is for 30 or 60 minutes. Their premium quality, easy installation, and long-lasting performance offer both practicality and peace of mind.
Don't compromise on fire safety. Invest in our intumescent fire and smoke seals today to ensure the utmost protection for your property and the people within. 
Read More
Reviews (0)