ABUS 787 Key Safe | Smart-BT KeyGarage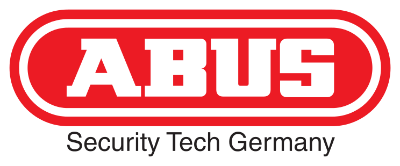 ABSMART
The ABUS 787 Smart bluetooth key garage is designed for wall mounting in a protected area and holds up to 20 keys, allowing for quick and easy access.
Read more
NEXT WORKING DAY DELIVERY
Order before 3:30pm
Description
Product Manuals
ABUS 787 Key Safe | Smart-BT KeyGarage
This ABUS key garage 787 Smart-BT model is a simple and secure solution for storing keys and other valuables that need to be accessed by multiple, authorised people.
The large capacity internal compartment of the Abus 787 key garage allows for the storage of up to 20no keys, or 30no plastic proximity access cards. Access control fobs can also be sorted in this key safe due to the 98mm high compartment.
Smart-BT means this key safe is operated over Bluetooth via the HomeTec Pro Bluetooth app. Access codes can be sent to multiple users or access is gained via the app which generates an individual access ticket.
Abus KeyGarage 787 Smart-BT Features:
Illuminated electronic keypad
Automatic locking
Powered by 2 x AA batteries
Battery change without removal/opening
Opened by 6-digit code
Access log and current user information
Managed by Bluetooth app
Integrated internal hooks
Overall height: 120mm
Overall width: 82.5mm
Overall depth: 63mm
Compartment dimensions: 98x72x33mm
Key capacity: 20no / 3no car keys
Plastic card capacity: 30no
Black and silver finish
Wall mounting internally or in a protected external area
Strong steel plate housing
The key garage can be utilised by businesses such as facility managers and facility management companies where various staff or employees require access to specific areas or doors for a short period of time. Access control cards for authorised persons or frequently changing groups of people can be securely stored at a convenient location near to access points.
This Smart 787 key storage unit is also suitable for installation in a domestic setting. Whether it is for personal use in a multi-occupancy household or in a rental property such as Airbnb. They are also the ideal solution to allow access for care services, instead of hiding keys under the doormat or a plant pot.
The standard model Abus 787 key safe is available, which is operated by a single, manual 4-digit code.
Abus key garage 787 reset instructions can be found on their website.
Read More
Reviews (0)