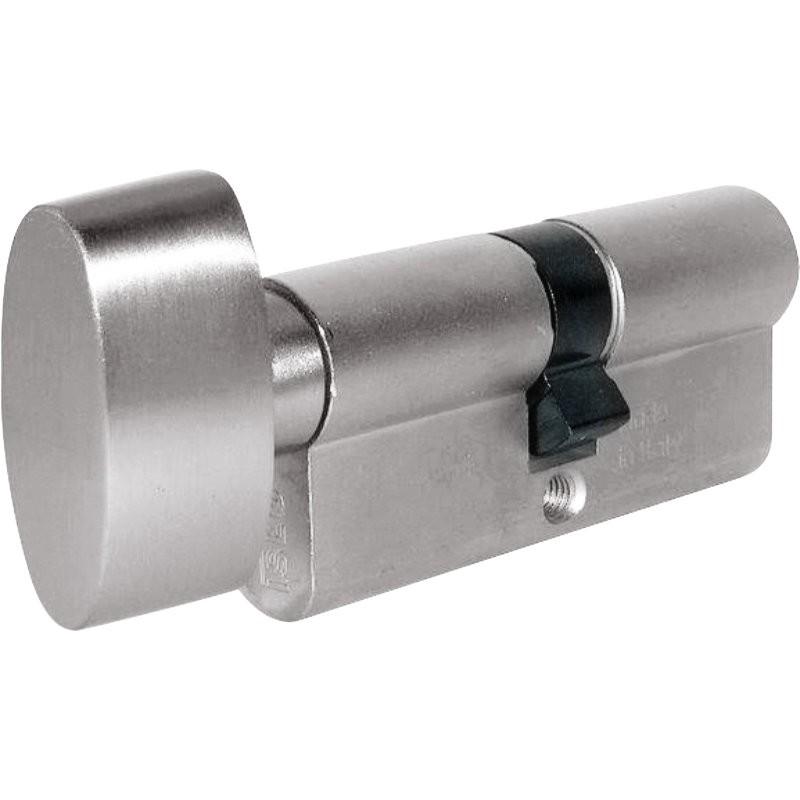 Ask us a question about this product
Iseo F6 ExtraS Euro Cylinder and Turn | TS007 1 Star

EK3030-F6EXS-SNP
The Iseo F6 ExtraS Euro Cylinder and Turn is available in a wide range of overall sizes, including a range of asymmetric split lengths. Select the required size from the drop down menu. The 'T' in the size denotes which length of the cylinder the thumbturn is fitted.
This range of cylinder and turns are TS007 1 star rated, and can be installed with the Eurospec security escutcheon set to achieve the 3 star rating.
Read more
Description
The Iseo F6 ExtraS Euro Cylinder and Turns are part of a range of euro profile cylinders with the following features:
Supplied with 3 keys
British Standard Kite Mark certification
TS007 1*
Secured by Design accreditation
Satin nickel finish
Snap resistant strengthening bar and sacrificial cut
Euro profile cylinders can be installed with cylinder sashlocks and deadlocks, within cylinder padlock bodies and multipoint espagnolette locks. These one star rated cylinders can be fitted with two star rated handles to achieve the TS007 three star rating. The Iseo F6 ExtraS range also includes double cylinders, single euro cylinders and rim cylinders.
Product Manuals
Reviews (0)
Related Products