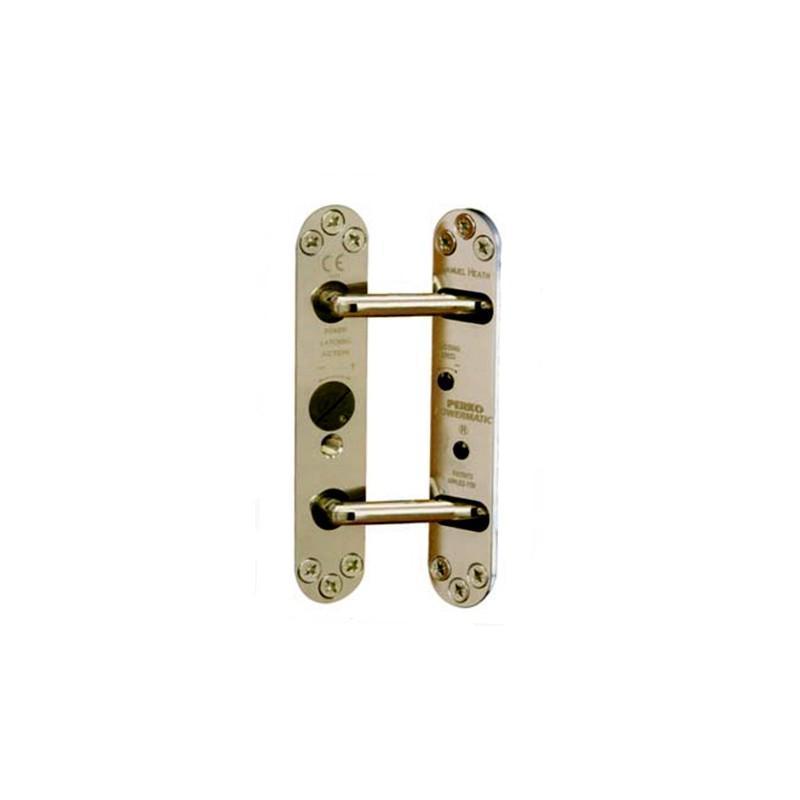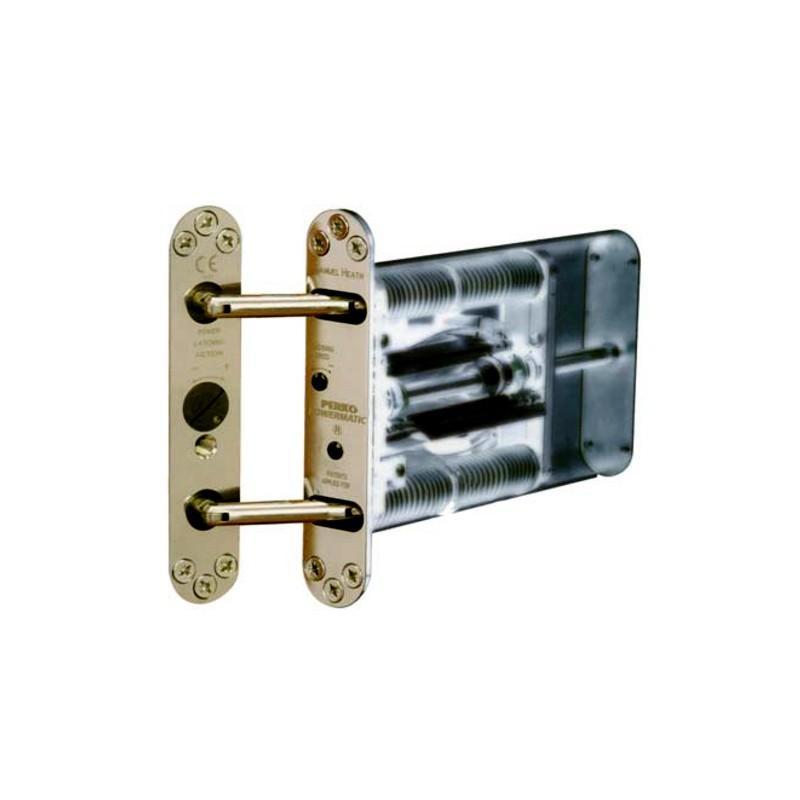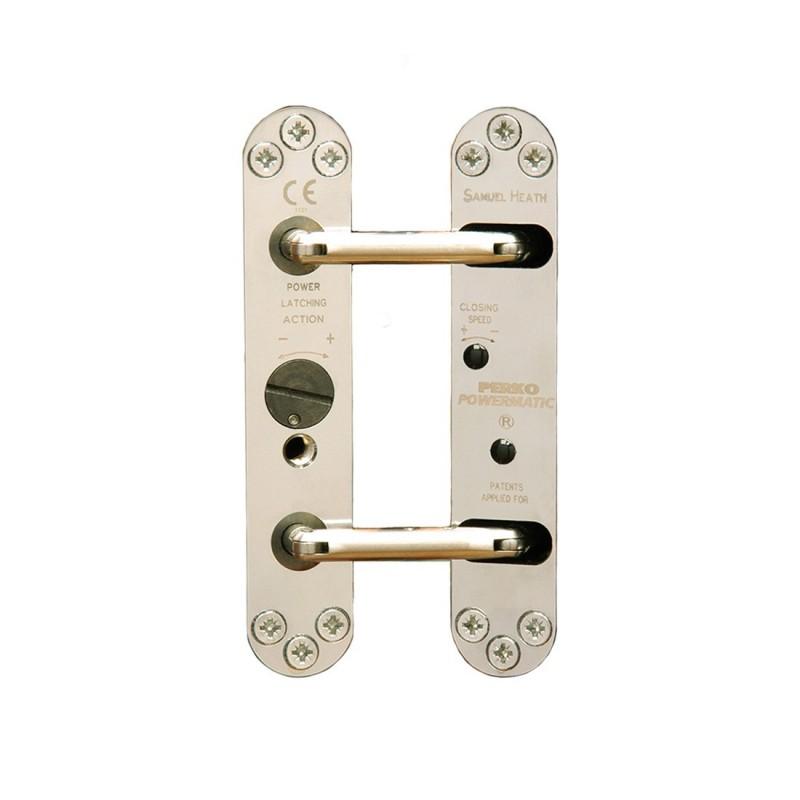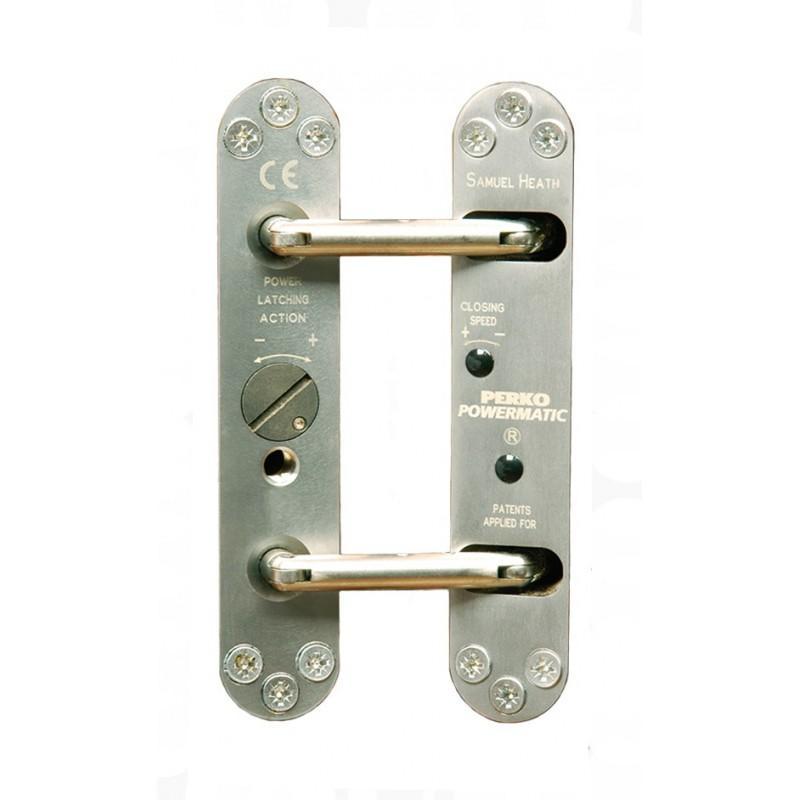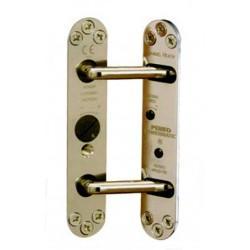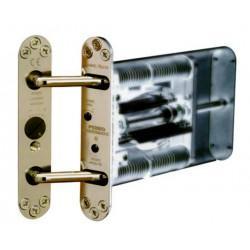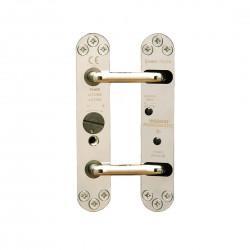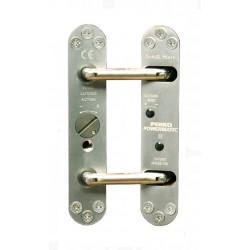 Have a question about this product?

Get in touch
PERKO-POWERMATIC Concealed Door Closer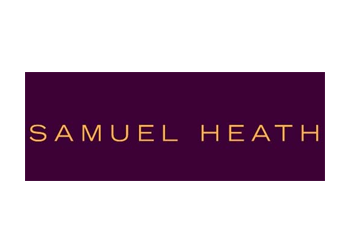 DCR100PB
Samuel Heath Perko-Powermatic is a light to medium duty concealed door closer in a fixed power size 3.
Read more
Description
Perko Powermatic® is a CE marked, controlled, concealed hydraulic door closer conforming to BS EN 1154: 1997 power size 3, making it ideal for many commercial, leisure, public and domestic fire door applications. Invisible when the door is closed, Perko Powermatic® offers the ultimate in door control without the need to compromise on the appearance of the door itself or the aesthetics of the finished project. Opening forces comply with the requirements of Approved Document M for doors of a minimum width of 826mm whilst still conforming to BS EN 1154: 1997 due to the 80% "ultra-efficiency" which exceeds the recommended 65% for fire doors on accessible routes, closer and plates should be bedded in Alfacryl FR Intumescent Acrylic Mastic.
• Fixed power size 3
• Max door weight 80kg - Max door width 950mm
• Fully certified to EN1154, EN1634, CE Marked
• Light to medium duty door closer
Please note that the door should have a minimum thickness of 44mm. The critical dimension is the distance between the centre of the hinge knuckle and the centre of the door closer's face plates located in door and frame, which must be between 25 and 35mm.
Reviews (0)
Related Products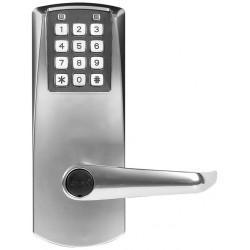 The KABA P2031 E-Plex Powerplex is an electronic digital lock with key override. It allows up to 100 user codes and has an anti-tamper lockout function.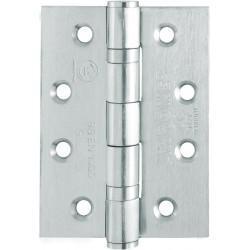 The ARRONE AR8187 is a high performance, low friction ball-bearing hinge. It is Grade 13, fire-rated and suitable for a maximum adjusted door weight of up to 120kg. This hinge measures 102mm x 76mm and has a satin stainless steel finish.
A 75mm diameter Fire Door Keep Shut Sign in various finishes.